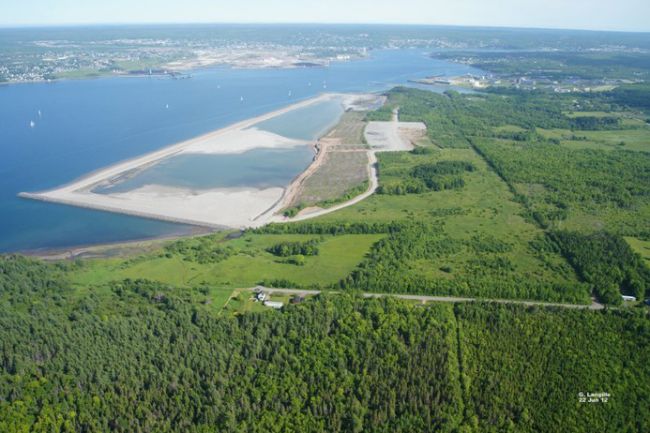 SYDNEY — If you look at development of a port like building a shopping centre, word that the company marketing the port of Sydney had signed an agreement with the world's largest port construction and design company is like having the anchor tenants in place.
That's how Albert Barbusci, CEO of Harbor Port Development Partners, explained Tuesday's announcement that his company, which has the exclusive right to market the port of Sydney, has signed a deal with China Communications Construction Company related to the design, construction and ownership of a deep-water container terminal in Sydney.
"They're the largest in the world, they have built more ports than anyone else, they own the largest crane manufacturer in the world as well," Barbusci said in a phone interview Tuesday.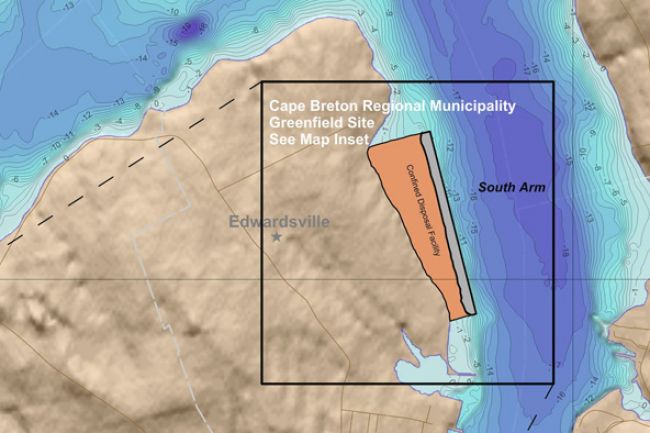 "There's tremendous value for us in terms of bringing them in. It's their knowledge, their ability to help finance the next phase of work that needs to be done, their commitment, the fact that they are so serious and over the past several months they have studied the opportunity and they've come to a conclusion that it's worthwhile partnering with us."
Key to the next phase of what would be a $1.2-billion project line will be getting shipping lines on board, Barbusci said.
"We're continuing our dialogue because the consortium is not complete," he said.
"Our ongoing discussions are still promising and I gather the vote of confidence for everyone should be the fact that these giants have agreed to undertake this work."
Coupled with an earlier agreement with Bechtel, the world's largest private-sector construction firm that has been doing preliminary work at the greenfield site near Sydport, it shows confidence in the port project, Cape Breton Regional Municipality Mayor Cecil Clarke said.
"You have to be in the market with them where they are, building the relationships and the networks required to move us to the critical next steps," he said.
"It's not just building the terminal — it is the shippers, it is the suppliers, it is the break-bulk opportunity, it is the whole supply chain that we are looking to close and bring together as one business opportunity."
Construction on the terminal will not begin until all those elements are in place, Clarke said.
"We are not going to build anything until we have the shipper, the operator, the whole supply chain complete," he said, adding that Harbour Port Development has already identified the more than $1 billion in financing required for the project.
"The financing is the simple part," he said. "It's all the other details of where the money goes toward, and the business model in terms of return on all that investment."
Work on the design has already begun, and a delegation from China Communications Construction Company is expected to arrive in Sydney early in the new year. Clarke said the agreement the company signed last week with Harbor Port Development during a trip that he and Barbusci made to China signals its willingness to invest millions of dollars in the next phase of the project.
Barbusci said that work will involve looking at transportation and shipping volumes, patterns, and contacting the various shipping lines.
"I think what's important here is it's going to be privately funded and privately owned and operated," Barbusci said.
The time frame would involve design and simulation work in 2016, followed by two years of construction, with the terminal going into operation in 2019, Barbusci said, adding that he doesn't see that as being aggressive.
The terminal would be as automated as possible to make it competitive, but Barbusci estimated it would still involve 400 direct port jobs once operational, with potential for many spinoffs in areas such as warehousing, which would number in the thousands.
While Sydney harbour sees surface ice, that will not impede ships of the size that would call at the port, and Sydney is considered an ice-free harbour, Clarke said. If an irregular weather pattern was to emerge, the coast guard could provide cutting service, he added.
Sydney marine terminal development
Overall project cost of $1.2-1.3 billion.
Project timeline involving design in 2016, construction in 2017-18, with an opening in 2019.
Potentially 400 direct port jobs, with thousands in spinoff employment.
The greenfield site has 400 acres of prime waterfront land ready for development.
Port Timeline
May 2008 — Laurentian Energy announces a partnership with Paris-based transportation infrastructure equity fund Galaxy SAR to develop a $200-million container terminal at the port of Sydney. The project was later scuttled by the worldwide financial downturn.
December 2010 — Prime Minister Stephen Harper announces the federal Conservative government will contribute to the $38-million dredging of Sydney harbour to make way for a navigational channel at a minimum depth of 16.5 metres.
January 2012 — The three-month dredge is completed, after relocating more than 4.5 million cubic metres of seabed material from the bottom of Sydney harbour to a site near Edwardsville.
May 2012 — The CBRM purchases the greenfield site for $6 million. Marine consultants Ed Zimney and Gordon Forsyth launch new effort to market the site for container development.
June 2015 — Mayor Cecil Clarke says Harbor Port Development Partners, led by business consultants Albert Barbusci and Barry Sheehy, has been working with the CBRM for 16 months, investing $1.2 million of their own capital into port development. He also announces they have attracted Bechtel, the world's largest private construction firm, to the port.
July 2015 — CBRM council grants Harbor Port Development Partners the exclusive right to market the port of Sydney for development.
November 2015 — Cape Breton and Central Nova Scotia Railway and Harbor Port Development Partners announce they are in talks about the possibility of providing future rail service on the Truro-to-Sydney short-line railway as part of the deep-water port development project in Sydney.
Dec. 8, 2015 — Harbor Port Development announces an agreement with China Communications Construction Company related to the design, construction and ownership of a deep-water container terminal in Sydney.