BEIJING, Nov. 10 (Xinhua) — Chinese President Xi Jinping will fly to Antalya, Turkey to attend the G20 summit from Nov. 14 to 16 and then fly to Manila to attend the Asia-Pacific Economic Cooperation (APEC) Economic Leaders' Meeting from Nov. 17 to 19 to promote global economic cooperation and cooperation in the Asia-Pacific region, according to a press briefing held here on Tuesday.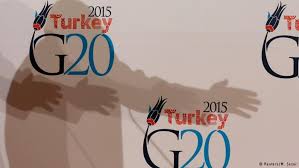 "The participation of President Xi at the G20 summit shows the high attention that China pays to the G20 cooperation," Vice Foreign Minister Li Baodong told the press briefing.
"It also reflects that China is ready to work with all countries to jointly promote world economic growth, enhance global economic governance and forge ahead with economic reform and transition," Li said.
During the summit, Xi will attend all formal events and elaborate his views on the world economic situation, advance cooperation to address challenges and jointly explore new impetus for economic growth, said Li.
Xi will also introduce the recently released proposal on formulating the country's 13th Five-year Plan (2016-2020) and measures to comprehensively deepen reform and build a new open economic system, according Li.
As China will be the host country of the G20 summit in 2016, Xi will also talk about general ideas regarding the meeting, Li added.
Prior to the summit, Xi will attend a meeting of leaders of BRICS countries, a thriving cooperation mechanism that groups Brazil, Russia, India, China and South Africa, and deliver a speech to call for more collaboration and communication within the BRICS.
G20 is a leading international cooperation forum representing nearly 80 percent of global trade.
Li said China supports Turkey to host a successful G20 summit and will work with all member countries to realize the goals of leading a new round of global economic growth, pushing forward the transition of G20 from a mechanism of addressing risks to long-term governance, building and maintaining an open economy, and adopting a responsible macroeconomic policy.
On the APEC meeting, Xi will expound China's policy on the cooperation in the Asia-Pacific region, and the implementation of the consensus reached in the Beijing APEC meeting last year, Li said.
The Chinese president will also introduce progress on the construction of the Silk Road Economic Belt and the 21st Century Maritime Silk Road (Belt and Road Initiative), and the opportunities the China-proposed initiative will bring to the region and the world, he said.
Li said China expects substantial results from this year's APEC meeting, including promoting regional economic integration and reaching consensus on Asia-Pacific free trade agreement at an early date, advancing connectivity and infrastructure construction and boosting mutual understanding among Asia-Pacific economies.
On the sideline of both meetings, Xi will meet with leaders on bilateral relations and regional and international issues of common concern, Li said.