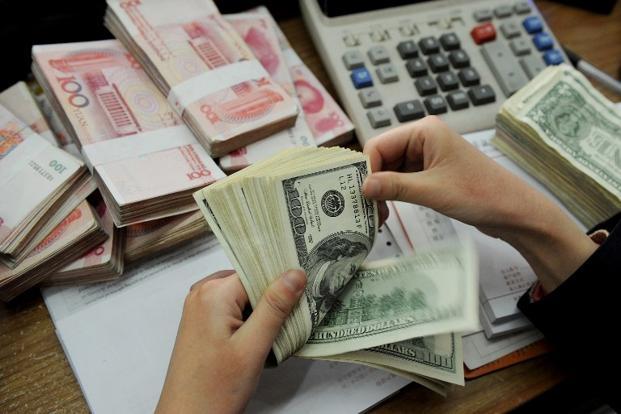 New Delhi: The National Democratic Alliance (NDA) government eased foreign direct investment (FDI) norms across 15 sectors, including defence, civil aviation and broadcasting, to attract overseas funds and boost economic growth, signalling that the ruling coalition will not allow the electoral debacle in Bihar to come in the way of economic reform.
The steps include allowing foreign investment under the automatic route subject to caps in key sectors including defence and removing restrictions in sectors such as construction and single-brand retail.
The Narendra Modi government is banking on the measures to improve India's ranking in the World Bank's ease of doing business index and, coupled with measures introduced in recent months, help accelerate job creation—a key electoral promise of the NDA.
India ranked 130 out of 189 countries in the index released last month.
It's also seeking to allay concerns that the Bharatiya Janata Party's debacle in the Bihar assembly election may set back the government's economic reforms agenda. On Monday, the government awarded two key railway projects to be built in Bihar to General Electric Co. and Alstom SA.
"FDI is an additionality of resource. This is required if the cycle of economic activity has to go on," said finance minister Arun Jaitley. "Reforms are an ongoing process. There is no finishing line. As and when sectoral requirements so warrant, we will look into it," he said when asked about which sectors will see such changes in the future.
In a move that could help foreign single-brand retailers such as Ikea and Hennes & Mauritz AB, the government said the mandatory 30% domestic sourcing condition will come into force at the time of opening of the first store rather than at the time of receipt of FDI. It also permitted these entities to undertake e-commerce.
The government has also relaxed sourcing norms for single-brand entities that require state-of-the-art technology, a move that could potentially help companies such as Apple Inc. to manufacture in India.
The government also raised the FDI limit in news and current affairs television channels and FM radio to 49% from 26% under the government approval route.
In the defence sector, the government allowed foreign investment up to 49% under the automatic route. Also, the cap on foreign portfolio investment and venture capital investments in this sector has been raised to 49%, from 24%, again under the automatic route. Any foreign investment more than 49% or an investment that results in change of ownership will need government approval.
To boost manufacturing, companies will also be permitted to sell their products through the wholesale channel and retail routes including the e-commerce channel without needing any government approval.
For foreign investments in private banks, the government has allowed so-called full fungibility. This means that foreign institutional investors or foreign portfolio investors or qualified foreign investors can invest up to the sectoral cap of 74%, provided that there is no change in management and control.
To encourage investments in limited liability partnerships (LLPs), 100% FDI has been allowed under the automatic route in LLPs in sectors where 100% overseas investment is allowed.
"The crux of these reforms is to further ease, rationalize and simplify the process of foreign investments in the country and to put more and more FDI proposals on automatic route instead of the government route where time and energy of the investors is wasted," the department of industrial policy and promotion said in a statement.
Further, only foreign investments of more than Rs.5,000 crore in specified sectors need to approach the foreign investment promotion board for approval. That is higher than the previous cap of Rs.3,000 crore. It has also relaxed the requirement for seeking government approvals in case of transfer of ownership and control of Indian companies.
"An extremely welcome step which will go a long way in reviving the investment cycle which is the real need of the hour if India has to be placed firmly back on the high growth path. Some of the changes could go a very long way in promoting ease of doing business and creating an environment to support job creation," said Pranav Sayta, tax partner, EY India.
The government has also brought in some large-scale changes in the construction sector, making it easier for foreign investors to enter and exit. It has removed the restriction of a minimum floor area of 20,000 sq. m in construction development projects and minimum capitalization of $5 million to be brought in within the period of six months of the commencement of business.
A foreign investor will be permitted to exit and repatriate foreign investment before the completion of a project, subject to a lock-in period of three years. However, the lock-in period condition will not apply to hotels, hospitals, special economic zones, educational institutions, and investment by non-resident Indians.
The government has also permitted 100% FDI under the automatic route in completed projects. Further, each phase of the construction development project would be considered a separate project for the purposes of FDI policy.
It has also clarified that leasing and rental activities will not come under the definition of real estate.
Companies owned and controlled by non-resident Indians will enjoy the special dispensation of being treated as domestic investment.
"There has been a slowdown in the construction sector. Now that interest rates have started falling, we hope that with these measures this sector will see a revival," Jaitley said.
"It may not open the floodgates of investments immediately, but it helps in creating a significant macro impact on the ease of investing in Indian real estate," said Shashank Jain, partner, transaction services, and real estate deal leader, PwC.
Anuj Puri, chairman and country head of real estate consultant JLL India, said the government has done away with both the restrictions with regards to size and minimum capitalization to enable FDI to come into the construction sector in any amount and for any size of project.
"This will have a huge positive impact on the housing sector as a whole, but much more so on the affordable housing segment, which was so far not been a beneficiary of FDI in any significant manner," he said.
Other sectors where FDI has been increased to 100% from 74% include non-scheduled air transport service, ground handling services and credit information companies. FDI in regional air transport service will also come under the automatic route.
The government has allowed 100% foreign investment under the automatic route for the plantation sector, allowing foreign investment in coffee, rubber, cardamom, palm oil and olive oil. Only tea plantations are allowed foreign investment as of now.