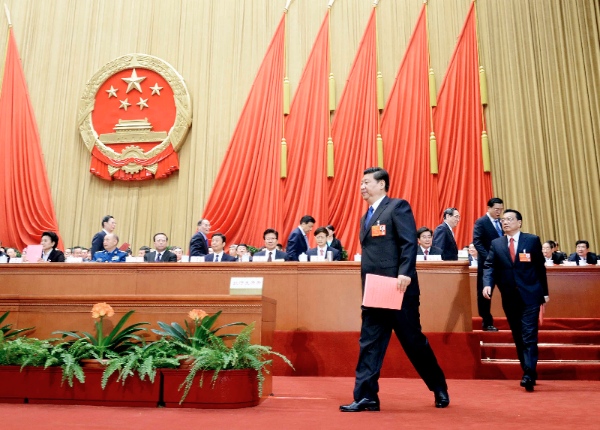 The Chinese central government has rolled out a specific plan for SOE reform after President Xi Jinping left the contentious issue pretty much alone in the first years of his presidency.
"China will modernize SOEs, enhance state assets management, promote mixed ownership and prevent the erosion of state assets," Chinese state agency Xinhua quoted the guidelines released by the Communist Party of China Central Committee and the Chinese Cabinet.
With $16 trillion in assets, the SOEs do everything from building spacecraft to trading silk.
The government plans to achieve major reforms in key areas by 2020, said the document released late Sunday.
The State-owned Assets Supervision and Administration Commission (SASAC) administrates 110 state firms while around 25000 state-run firms are owned by China's provincial governments.
"SOEs should bring in multiple types of investors and the government should encourage them to go public. No specific timetable will be set, but the government will promote it gradually," the guidelines said adding that the government will not force "mixed ownership".
China's SOEs account for 17 per cent of urban employment, 22 per cent of industrial income, and 38 per cent of China's industrial assets, according to JPMorgan Chase.
Private investors will be encouraged to buy stakes in state firms, buy convertible bonds issued by state firms, or swap shares with state firms. The guidelines also stressed that steps will be taken to curb corruption during reforms.
"Supervision will be intensified both from inside and outside SOEs to prevent abuse of power and the erosion of state-owned assets, and a mechanism for accountability will be established to track violations, including corruption and embezzlement," said the statement.
In October at the Fifth Plenum meet, the ruling Communist Party could elaborate on plans of SOE reforms.
The guidelines released on Sunday called for a flexible and market-based remuneration system at state firms by linking pay with company performance.
SOE boards of directors will have greater decision-making powers, executives will be more tightly supervised, and intervention by government agencies will be forbidden under the new guideline.
According to the guideline, SOEs will be divided into two categories, for-profit entities and those dedicated to public welfare.
Analysts have long argued that SOEs made competition unfair.
BNP Paribas data says corporate debt of China's state owned firms rose to 167 per cent of GDP in 2014, from 97 per cent in 2008.