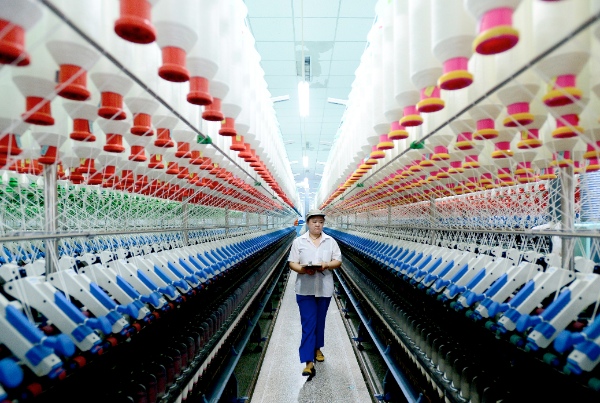 China's value-added industrial output expanded 6.1 per cent year on year in August, up from 6 per cent in July, the National Bureau of Statistics said on Sunday.
China's retail sales grew 10.8 per cent year on year to 2.49 trillion yuan ($390.89 billion) in August, higher than forecasts.
Beijing has set its official growth target for 2015 at 7 per cent.
Fixed asset investment, a measure of government spending on infrastructure, expanded 10.9 per cent on-year in the January-August period.
China's economy expanded 7.3 per cent in 2014.
After 30 years of unprecedented economic expansion during which nearly 500 million people were raised out of poverty, China's growth model is beginning to show signs of stress.