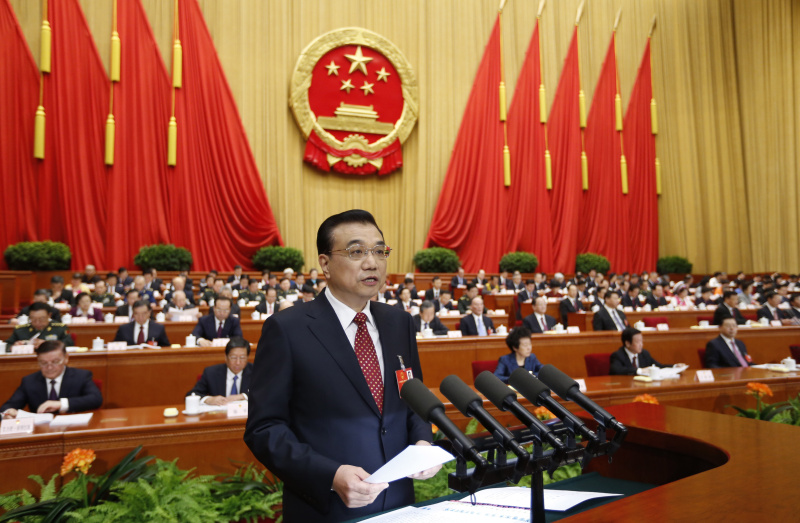 Premier Li Keqiang called for new momentum to promote economic growth Sunday, saying China has the ability to meet its economic and social targets.
Li made the remarks when joining a group of lawmakers from Shandong Province, on the second day of the national legislature's annual session.
Talking about the government work report, which he delivered Saturday, Li said last year's economic and social achievements strengthened confidence that difficulties of any kind can be overcome.
China seeks to maintain medium-high speed of growth and move to medium-high level of development. "Actively promoting new momentum and fostering new economy are the pathway," Li said. "We will continue with structural reform, in particular supply-side structural reform, and implement the innovation-driven strategy."
Reforms are key to creating new momentum for economic growth, Li said, adding that more coordinated platforms to link companies, universities, scientific research institutes and makers should be established.
Li stressed that the cutting of unnecessary administrative approvals and improving government services should both continue.
Education, medical care, housing, social security and food safety are the focus of government work, Li said, as they relate to people's wellbeing.