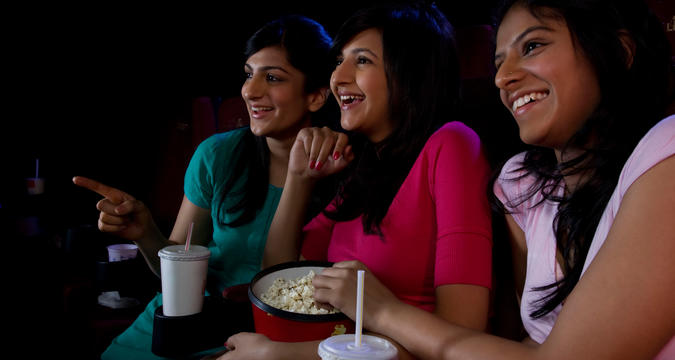 Actors, producers and directors from Russia, India and China have discussed prospects for creating a common film market in the BRICS at a round table at the Spirit of Fire international festival of début films in Khanty-Mansiysk, in Russia's Western Siberia.
"The possible combination of resources of the BRICS countries in the shape of joint film production, creating a common film market and a common pool of actors, and sharing audiences could play into the hands of Russian cinema in particular, which is going through difficult times," said the festival's vice president, Maria Zvereva.
Indian film producer Prakash Sharma, a member of the Association of Indian Film Producers and Exporters, expressed the opinion that to support its film industry Russia could draw on India's experience, where the government compensates some filmmakers for part of their production costs. "India produces 1500 new films a year, or four or five movies every day. This would be impossible without government support for film production. India is one of the few countries in the world where the market is not dominated by American films," he noted.
The National Films Development Corporation (NFDC) was set up by the Indian government decades ago to promote and help finance good cinema. However, it does not have a hand in most Bollywood movies, which are privately financed.
Sharma also said it was unfortunate that Russian audiences continued to associate Indian cinema with the musical/adventure movies of the seventies and eighties, with the result that modern Indian films are rarely shown in Russian cinemas.
"Creating a common film market in the BRICS countries could solve this problem," he said.
The Chinese actress Yang Ge, who has been living and working in Russia for the past five years, commented that Russian cinema was highly competitive in the Chinese market in at least two genres: "These are war/patriotic films and fairy tale films for children and young adults. Chinese film companies are already entering into contracts to buy the remake rights for Russian films and paying Hollywood prices for this," she said.
The Spirit of Fire festival is running from 26 February to 3 March in 150 cinemas in Khanty-Mansi Autonomous Okrug — Yugra (KhMAO — Yugra). Eight films by young directors from Canada, Iceland, Nepal, Bulgaria, Denmark, the Czech Republic, Slovakia and Guatemala are taking part in the main competition. Russia will be represented by Naur Garmelia's film Most ["Bridge"].
The main prize at the festival is the Golden Taiga. A public vote will decide the Audience Prize for the best Russian début film. There will also be special prizes to honour Aleksandr Abdulov and Pavel Lemeshev, a prize for the best film music work, and more.