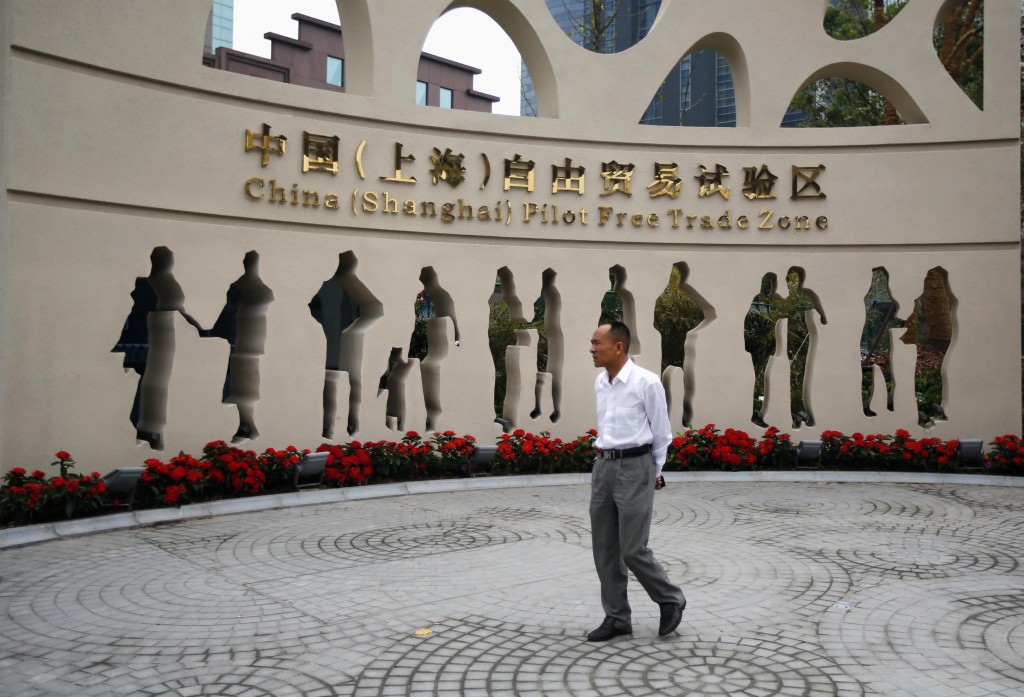 China should promote the free-trade zone to other regions especially in the nation's central and western areas, Premier Li Keqiang said Wednesday in Shanghai, where the first zone was launched in September 2013.
The nation should promote free-trade account reforms to places that meet qualifications, Li said, according to a statement posted Thursday on the State Council website. He said the nation supports the opening up of capital markets.
Li's endorsement comes as Shanghai's free-trade zone struggles to catch on. A March survey of more than 370 members of the American Chamber of Commerce in Shanghai found that almost three-quarters of respondents saw no tangible benefits for their businesses in the zone. Li had supported the free-trade zone as a proving ground for financial policies, including freer yuan convertibility and interest-rate liberalization.
As of September, only about half of the zone's more than 50 service-and-manufacturing measures had been utilized by companies, said Shen Xiaoming, the party secretary of Shanghai's Pudong district who also serves as chairman of the zone's administrative committee.