ISLAMABAD: An agreement for establishing a science park by the name of Pak-China Science Park has finalized between Pakistan and China.
According to Radio Pakistan, China agreed on investing $1.5 billion in building Pak-China Science Park in Islamabad. The Memorandum of Understanding (MoU) was signed by Federal Minister for Science and Technology Rana Tanvir Hussain and General Commander for Xinjiang Corporation, Urumqi China Mr. Liu Xinqi.
Federal Minister has also invited the Chinese investors to visit Islamabad in December and select the location for construction of Science Park. He also showed his interest in initiating the construction of the Science Park by March 2016. He also showed his utmost gratitude at this huge investment from the Chinese friends. He appreciated for their investment in Pakistan.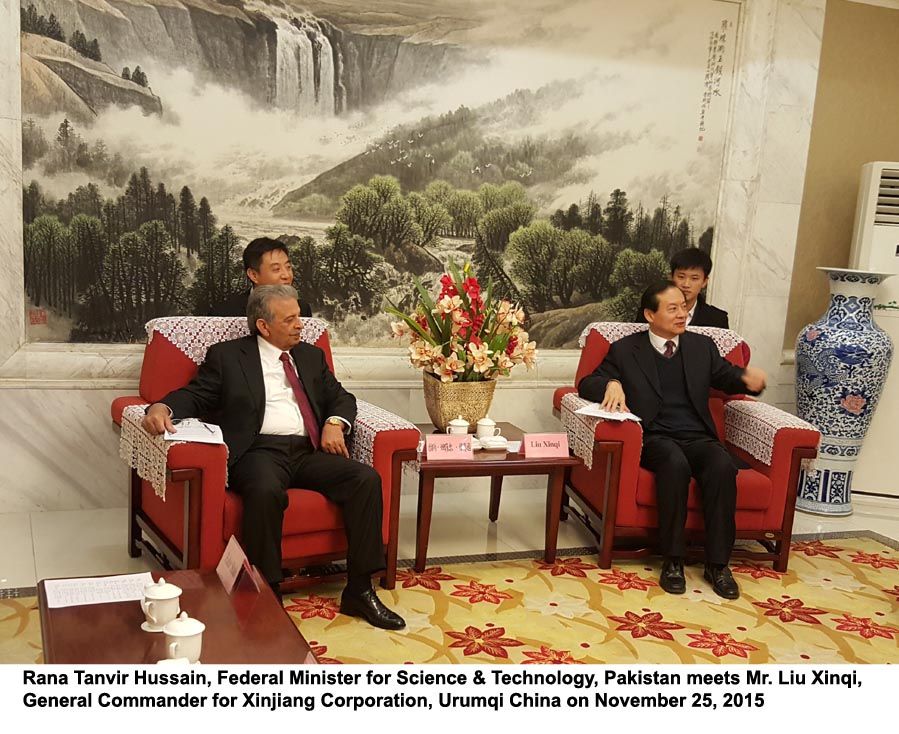 Speaking at the signing ceremony, Federal Minister said China and Pakistan had a lot in the field of science and technology to share with each other and we need to grow over technology sector and business. He said that this project will also put favorable effects on China-Pakistan Economic Corridor.
Chinese Minister on his part said, "We are looking to strengthen our mutual ties on economic as well as technological fronts."