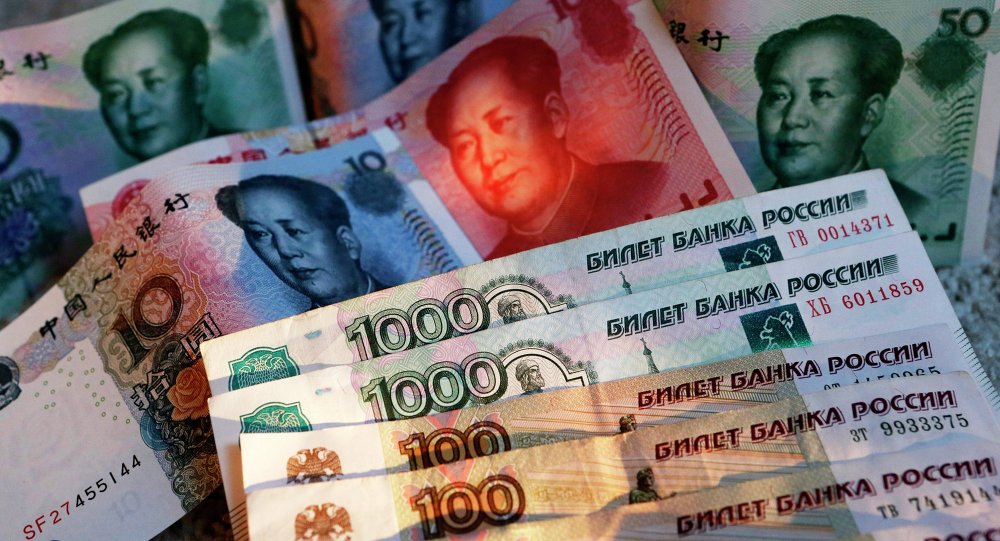 China's largest state-owned lender by assets, ICBC, is ready to open a clearing bank in Russia for trade settlements in yuan and rubles, ICBC Moscow President Song Yang said Monday.
"ICBC, as the biggest bank dealing with CNY [Chinese yuan renminbi] business in the world, is willing to take the responsibility of being the CNY clearing bank in Russia," Song told RIA Novosti.
Renminbi payments as a portion of China's total local and foreign currency cross-border payments surged to 23.6 percent last year, he indicated. By May 2015, China had local currency swap deals worth a total of 3.1 trillion yuan ($481 billion at the current exchange rate) in place with 32 countries, including Russia.
ICBC now hopes that Russia's central bank will start talks with the People's Bank of China as soon as possible to set up a CNY clearing bank in Russia, Song added. This would allow the Russian market to tap into an alternative source of liquid funds and issue yuan bonds.
Renminbi became the second most used currency in trade finance in 2014, as well as the fifth largest payment currency and the sixth largest foreign exchange currency in the world, according to SWIFT statistics.
"In terms of corporate finance, ICBC has maintained business contacts with Russian customers in many industries, in addition to energy and aviation, also including electricity, mining, chemical, oil and gas, telecommunication, retail, machinery, metallurgy and other industries."
ICBC is ready to help Russian companies in their search for potential investors, the head of the bank's Moscow branch said, citing Chinese banking regulations that control direct investments in a company's equity.
ICBC currently has nearly 5 million corporate customers and more than 450 million individual customers.
ICBC to Work With Russia on China's Silk Road Economic Initiative
"ICBC will cooperate closely with Russian corporations and participate together on the construction of the Silk Road Economic Belt," Song told RIA Novosti.
China seeks to retrace the historical Silk Road trade route linking the East Asian nation with the West, reenergizing its economic ties with Asia and Africa in the process.
ICBC has a wealth of business resources in the relevant fields for the Silk Road construction project, Song said. The lender has supported 81 "one belt one road" projects, with its total financing amounting to $11.6 billion, as of June 2015.
In 2013, Chinese President Xi Jinping proposed the initiative, which aims to create a transport network from the Pacific Ocean to the Baltic Sea, tear down trade and investment barriers, and increase the use of local currencies in trade settlements.
In May 2015, China and Russia signed a joint declaration on Silk Road Economic Belt construction and on Eurasian Economic Union docking cooperation, in which they pledged to cooperate closely on the projects.