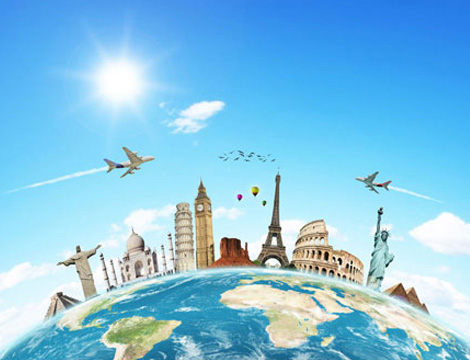 China witnessed a surge in tourist numbers on Friday, the first day of the week-long Lunar New Year holiday, official data showed on Saturday.
The number of tourists jumped 10.4 percent year on year to 50.5 million. Tourist-generated income climbed to 59 billion yuan (around 8.67 billion U.S. dollars), up 13.3 percent from one year earlier, according to data from the China National Tourism Administration.
In Beijing alone, 294,000 tourists visited the city's 160 key scenic spots on Friday.
China's northwestern Gansu Province received 860,500 travellers, up 22.1 percent year on year. The province reaped tourist revenues of 520 million yuan, up 25.9 percent year on year.
In terms of outbound tourism, Phuket and Bangkok of Thailand, Nha Trang of Vietnam, Bali of Indonesia, and Singapore were among most popular destinations.
It is estimated that over six million Chinese people will travel abroad during the holiday.