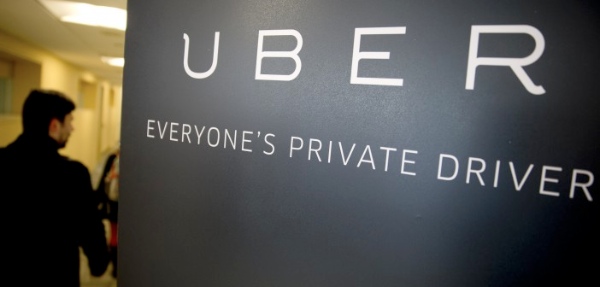 China is likely to surpass the United States as Uber's largest market by the end of this year, the company said in Beijing.
The ride-sharing app will complete more daily trips for passengers in China than in the United States, Liu Zhen, head of strategy for Uber China, said.
Southern Chinese metropolis Guangzhou currently completes the most number of trips daily among all cities in the world where Uber is available. Four other Chinese cities–Chengdu in the southwest, Hangzhou and Shanghai in the east and Shenzhen in the south–are also on Uber's top 10 cities worldwide.
Uber has been expanding aggressively in China this year in a bid to challenge domestic ride-hailing app Didi. The company officially launched its ride-sharing service UberPool across five Chinese cities on Wednesday after a four-month-long trial.
It has been seeking to cut into China's internet-based services where domestic firms dominate everything from online retail and search to payments and taxi-hailing.X China's ride-hailing market has already seen intense competition among domestic players over taxi-hailing and ride-on-demand services since last year. Leading taxi-hailing apps Didi and Kuaidi merged earlier this year, ending a campaign that saw each scrambling for drivers and passengers with heavy subsidies.
Uber has been using a local approach to challenge Didi's dominance in China's transportation market. Uber China was granted greater autonomy in decision-making in each city it operates in.
Outside China, Didi takes on Uber by buying stakes in its competitors in the United States, southeast Asia and India.
Liu also said on Wednesday that the company will expand its presence from 21 Chinese cities to 100 next year, including many in the west and northeast. This compares to 199 cities where Didi says its ride-on-demand services are available.
Liu also added that Uber China has completed its B-series financing but fell short of exact figures. The company has previously said it will invest 6.3 billion yuan (986 million U.S. dollars) in China.
Chinese search engine provider Baidu has invested in Uber while internet conglomerate Tencent and e-commerce giant Alibaba both hold stakes in Didi.
China's government is mulling over regulations that would impose taxi-like restrictions on private car-hailing services and could raise costs for internet booking leaders like Uber.
This would require internet-based car-booking operators to obtain licences, set up local offices and maintain China-based servers, China's Ministry of Transportation said in a draft posted on its website.