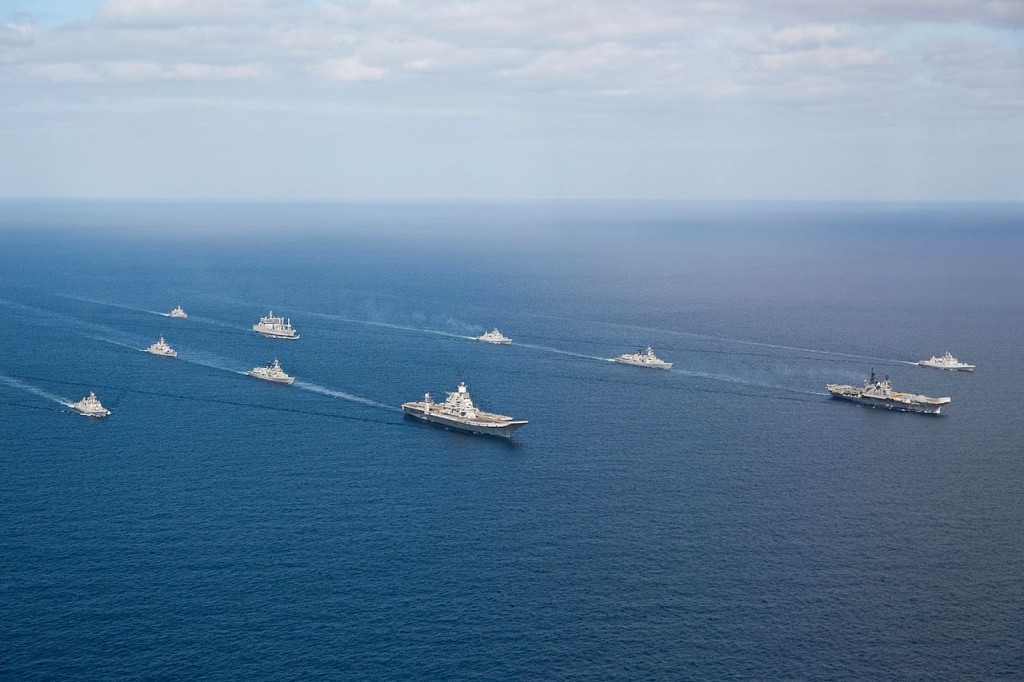 NEW DELHI: Navies from around 50 countries will take part in India's mega international fleet review (IFR) to be held off Visakhapatnam in February, which will witness around 100 Indian and foreign warships as well as 60 aircraft. China will send a warship and a delegation for the event but Pakistan has shown no such inclination till now.
"We had communicated our invites to 87 countries through our diplomatic missions, including 17 of our littoral neighbours, most of which are participating. But our high commission in Pakistan has informed us that they have not received a favourable response till now," Navy chief Admiral Robin Dhowan said on Wednesday.
China has confirmed its participation in the IFR from February 4 to 8, which will attended by President Pranab Mukherjee, PM Narendra Modi and other dignitaries, and will be the second such review to be held by India after the first one off Mumbai in 2001.
Asked about China's expanding naval presence in the Indian Ocean Region (IOR), including increasing regular forays by its nuclear submarines, Admiral Dhowan said his force "closely monitors" the "movements and activities" of the People's Liberation Army-Navy (PLAN) in "our primary area of interest" on a daily basis.
But, he added, the Indian Navy also does not let go of any opportunity to "engage, interact and cooperate" with the PLAN, with ship visits to each other's ports, sharing of "escort schedules" during Gulf of Aden anti-piracy patrols and the like.
"The IOR has emerged as the world's centre of gravity in the maritime domain. The IFR will serve as platform for participating navies to interact with each other and strengthen bridges of friendship towards developing a common appreciation of maritime challenges and addressing them through a united approach," Admiral Dhowan said.
"Our aim is to spread goodwill and ensure the various navies work together to keep our global commons and trade routes safe and secure for all. We may be separated by geography, but we are certainly united through oceans," he added.
With the dolphin as mascot and 'United Through Oceans' theme, the IFR will also provide India with the opportunity to showcase its naval prowess and growing indigenous ship-building capabilities.
"The visiting navies will also have the opportunity to display their professional skills as they sail together for exercises to increase mutual cooperation and interoperability, with the underlying theme of keeping the global commons safe and secure in the 21st century," the Navy chief said.