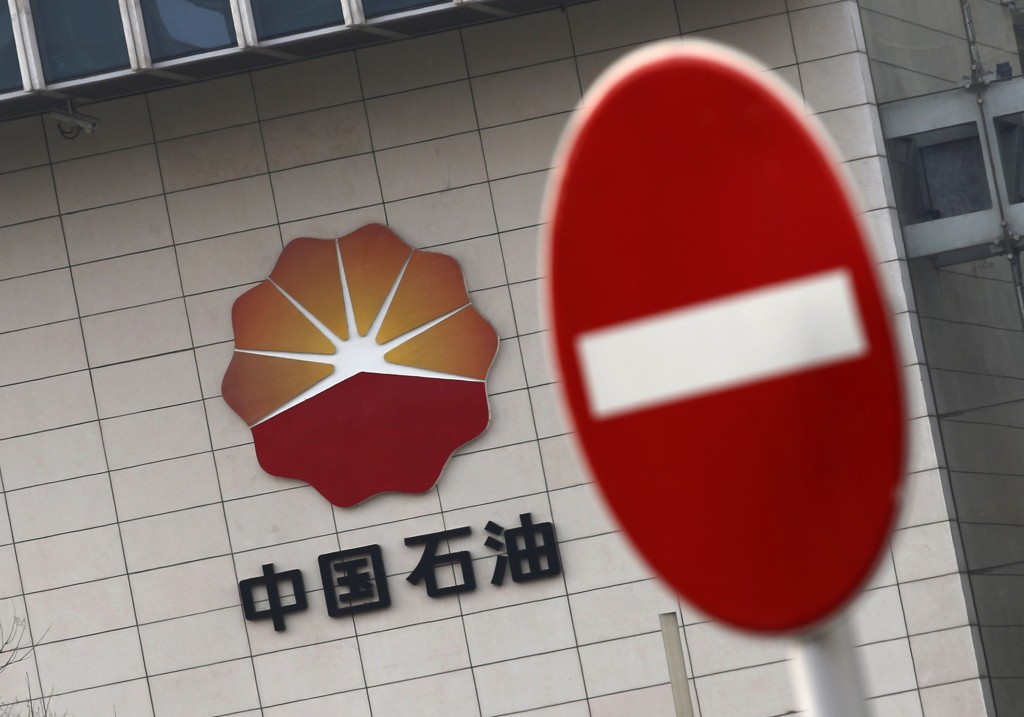 President Xi Jinping's overhaul of China's energy industry took a step forward as PetroChina Co. announced plans to unload $2.4 billion in Central Asian pipelines.
The country's biggest energy producer will sell a 50 percent stake in Trans-Asia Gas Pipeline Co. to a unit of China Reform Holdings Corp., another state-owned company that acts as an investment firm charged with revamping government-run entities. Trans-Asia Gas Pipeline operates a 1,830 kilometer (1,140 mile) system that carries gas through Turkmenistan, Uzbekistan and Kazakhstan to China's far western province Xinjiang.
The restructuring is one path on the road map for reviving underperforming state enterprises. Xi's administration is pushing to overhaul a bloated $16 trillion government sector as the world's second-largest economy heads for its slowest growth in a quarter-century. The government is looking at stripping its biggest energy companies of their oil and gas pipelines as part of the reforms that would see the assets spun off into independent businesses, people with knowledge of the plans said in May.
Price Collapse
"Selling pipeline stakes to another state-owned holding company is the first step of China's pipeline restructuring," said Lin Boqiang, an independent director on PetroChina's board and director at the China Center for Energy Economics Research at Xiamen University. The move is part of broader reforms that aims to inject private ownership and market forces into the state-dominated energy sector, he said.
The collapse in energy prices over the last year has added urgency to the reform plans. Profit at PetroChina and China Petroleum & Chemical Corp., Asia's biggest refiner, nearly vanished in the third quarter amid the rout. Oil is poised to spend a fourth month averaging below $50 a barrel, the longest stretch since the global financial crisis.
PetroChina shares rose 0.4 percent to settle at HK$5.75 in Hong Kong, the highest close since Nov. 12. The city's Hang Seng Index was little changed.
"Most major integrated oil and gas companies do not own pipeline networks. Neither should PetroChina," Neil Beveridge, a Hong Kong-based analyst at Sanford C. Bernstein & Co., wrote in a report. "PetroChina is moving forward with the spinoff of its pipeline assets as the company restructures its asset base in response to a lower oil price environment and attempts to plug the earnings gap left by the cut in gas price."
Kunlun Energy
PetroChina also agreed to shift its wholly-owned unit PetroChina Kunlun Gas Co. into Kunlun Energy Co. With the injection, Kunlun Energy will expand its reach from commercial sales of LNG to retail distribution in cities. The company's shares rose 3.3 percent to close at HK$6.94 in Hong Kong, the highest since Aug. 11.
China Reform was set up in 2010 by China's State-owned Assets Supervision and Administration Commission, an arm of the cabinet that controls the biggest government enterprises. It agreed last year to help restructure the coal-to-chemical business of Datang International Power Generation Co., bought 6 percent in China Tower Corp. earlier this year and has taken over some smaller state enterprises.
"We think this is a clear signal that China is more likely to establish a 'National Gas Pipeline Entity' to administer all the backbone pipeline assets," Morgan Stanley analysts including Andy Meng said in a research report Thursday.