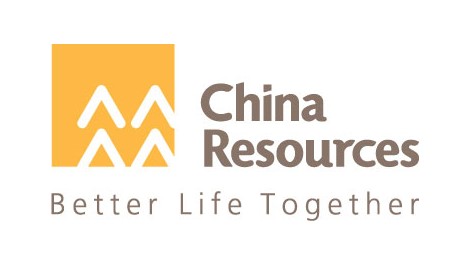 A group led by China Resources Holdings Co.'s semiconductor arm and Hua Capital Management Ltd. made an offer for Fairchild Semiconductor International Inc. valuing the company at $2.46 billion, people familiar with the matter said, topping a previous offer by ON Semiconductor Corp.
Fairchild said Tuesday it had received an unsolicited offer of $21.70 a share from a company it didn't name. Fairchild's board of directors will review and consider the proposal, the company said in a statement.
In November ON Semiconductor agreed to buy Fairchild for $2.4 billion. The offer came a month after Fairchild said it was seeking a buyer and was in discussions with potential suitors including ON Semiconductor and Infineon Technologies AG. Fairchild agreed to pay ON Semiconductor a $72 million termination fee if it fails to complete the deal and chooses another buyer, according to a Dec. 4 regulatory filing.
China has been trying to create a national champion in semiconductors. The country buys more than half the semiconductors sold each year, and its share is growing. Yet the nation doesn't have one domestic manufacturer among the 10 biggest chipmakers, a list stacked with U.S. companies.
Chinese Ambitions
State-owned China Resources controls the brewer of Snow, the world's most popular beer brand, as well as the Vanguard grocery chain, power plants and cement production. The conglomerate, led by Chairman Fu Yuning, also owns city gas distributors, manufactures pharmaceuticals and runs banking and asset-management businesses.
A spokesman for China Resources said the group doesn't know about the rumor. Hua Capital President Steven Zhang declined to comment when reached by phone on Wednesday, while Fairchild didn't immediately respond to a request for comment.
Three chipmaker deals involving Chinese parties have been approved by the U.S. Committee on Foreign Investment since the start of October, including Integrated Silicon Solution Inc.'s combination with Uphill Investment Co., and the proposed purchase of OmniVision Technologies Inc. by a group composed of Hua Capital Management, Citic Capital Holdings and GoldStone Investment Co.
NXP Semiconductors NV received approval in November for the sale of its radio-frequency power-amplifier unit to a Chinese joint venture partner, a condition for the company's proposed $11 billion takeover of Freescale Semiconductor Ltd.
'Makes Sense'
After President Xi Jinping's government and U.S. officials traded allegations of cyber espionage, China is stepping up its support of domestic chip production to lessen its dependence on foreign technology. The government has told local companies and Chinese news media that it plans to invest as much as 1 trillion yuan ($156 billion) over 10 years to develop chips, about as much as Intel Corp. spends per decade on facilities and research and development.
"It makes a lot of sense. It's very strategic for the country, a strategic industry to help build out," said Ian Ing, executive director at MKM Partners, regarding potential Chinese bidders. "There's a lot of domestic consumption of cell phones and PCs and electronics and they prefer to have a greater prevalence of domestic suppliers in that market."
While Fairchild is one of the oldest suppliers in the industry, it's been surpassed in scale. The San Jose, California-based company, which makes semiconductors that regulate power in electronics, chips for cars and electronic signal converters, has annual revenue that's about a tenth of Texas Instruments Inc., the biggest maker of such products.
Escalating Bids
Fairchild jumped 5.6 percent to $20.62 at the close in New York on Tuesday. The shares have risen 22 percent so far this year, compared with a 3 percent gain on the Standard and Poor's 400 Information Technology Sector Index.
The offer is the latest example of escalating bids and drawn out battles for semiconductor companies. The industry has seen $110 billion in deals this year as companies combine in the face of rising costs of production and a shrinking customer list. Microsemi Corp. was in a monthlong contest with Skyworks Solutions Inc. for PMC-Sierra Inc., which Microsemi ultimately won in November for about $2.5 billion.
China Resources may not have the last word yet.
"ON is going back to the drawing board," MKM's Ing said after Fairchild announced the unsolicited offer. "Based on other transactions in the past, they might be able to come up with an offer that's better than $20 a share."