Paris – The French government and nine other partners on Tuesday renewed their commitment to mobilise a cumulative US$10 billion between 2015 and 2020 to boost access to energy in Africa.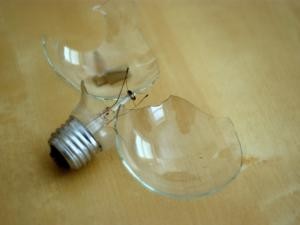 Canada, France, Britain, Germany, Italy, Japan, the United States, Sweden, Netherlands and the European Union (EU) will jointly provide the money which will help developing countries adapt to global warming and build renewable energy sources.
Germany is contributing €3,3 billion, while France, the US, Britain, Canada, Japan, Italy, Sweden, Netherlands and the EU Commission would contribute the remaining €6.7 billion.
The announcement was made during the ongoing climate talks at the 21st Conference of Parties (COP) to United Nations Framework Convention on Climate Change (UNFCCC). The Africa Renewable Energy Initiative aims to achieve at least 10 GW of new and additional renewable energy generation capacity by 2020 which would be sufficient to generate at least 300 GW by 2030.
The partners said they supported Africa's leadership and would work closely with African partners to bridge the access gap and develop renewable energy potential in the region.
The partners said: "In this context, we welcome the Africa Renewable Energy Initiative as a transformative, Africa-owned and led inclusive effort to accelerate and scale-up the harnessing of the continent's renewable energy potential.
"We welcome the contributions from countries interested in helping Africa harness its renewable energy potential and improve access to sustainable energy for all.
"We welcome the significant financial commitments that have already been made by a number of countries to accelerate efforts to harness Africa's renewable energy potential and expand energy access across the continent, and we commit to mobilising at least 10 billion USD cumulatively from 2015 to 2020."
Meanwhile, developed countries jointly committed to a goal of mobilising jointly 100 billion USD a year by 2020 from a wide variety sources.
More than 622 million people in Africa are living without access to electricity, including about two thirds of the population of Sub-Saharan Africa.
The struggle of most African states to meet electricity demand poses a major obstacle for economic growth and increased living standards.
Access to energy in developing countries is essential for the reduction of poverty and promotion of economic growth.