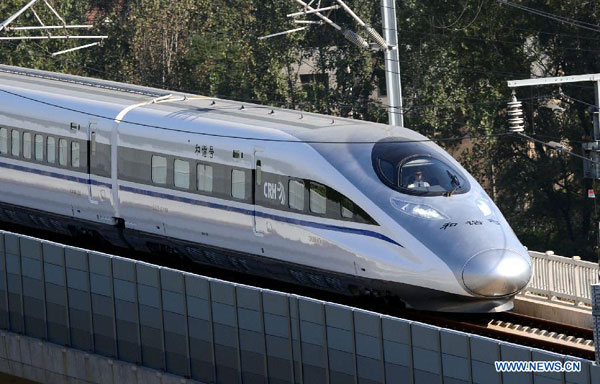 BEIJING – China Railway Group Limited (CREC) announced one of its subsidiaries has won the Hungary-Serbia rail contract with another Chinese company and a Hungarian peer.
The consortium will jointly construct the Hungarian section of the railway, which links the Serbian and Hungarian capitals.
The project marks the Chinese rail company's first step in entering the European market and will help promote Chinese rail technology going abroad, an official with the CREC said on Wednesday.
The contract is estimated to be worth about 10 billion yuan ($1.57 billion), among which the CREC and its Chinese peer, the international subsidiary of China Railway Corporation (CRC), jointly hold a share of 85 percent.
A formal cooperation agreement was inked between Chinese and Hungarian governments on Tuesday on the sidelines of an annual summit between Chinese and Central and Eastern European leaders in East China's Suzhou city.