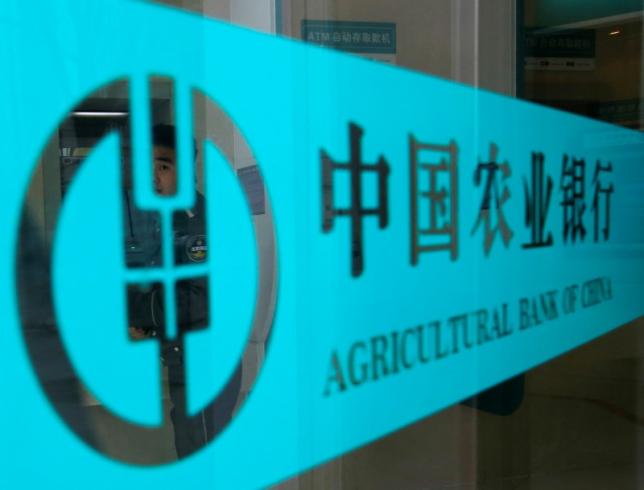 Chinese police have busted an underground banking network that handled $4.5 billion worth of illegal transactions at Agricultural Bank of China Ltd (AgBank)(601288.SS)(1288.HK) alone, the official Xinhua News Agency reported on Wednesday.
Fourteen suspects in four gangs were arrested by police in the northeastern city of Dalian in Liaoning province, Xinhua said, the latest crackdown in the country's fight against outflows of "gray capital".
Each gang's daily illegal transactions exceeded $100,000.
The police found illegal transactions amounting to 28.8 billion yuan ($4.51 billion) from 1.4 million foreign exchange trading records, after investigating more than 2,000 accounts at AgBank, China's third-biggest lender by assets, the state agency said.
China's economic slowdown and market volatility have sparked a wave of capital outflows running into hundreds of billions this year, triggering alarms for China's foreign exchange management system.
Beijing started cracking down on underground banks in April and has so far uncovered more than 170 cases of money laundering and illegal fund transfers, involving more than 800 billion yuan and arresting more than 400 suspects.
Earlier this year, Chinese police, the central bank and the foreign exchange regulator busted the country's biggest-ever underground banking case involving transactions totaling $64 billion.
In the Dalian case, suspects worked with criminal groups spread in Beijing, Shandong province and Jilin province to conduct illegal foreign exchange trading across China and offered gambling services in Macau and South Korea to obtain illegal gains, Xinhua reported.
($1 = 6.3877 Chinese yuan renminbi)