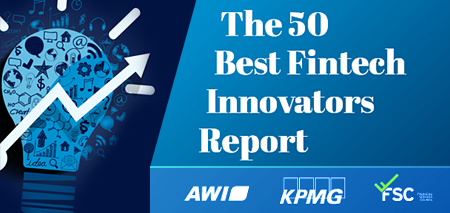 Seven of the world's most successful 50 fintech companies are now from China, threatening to overshadow the UK as a leading hub for digital start-ups.
ZhongAn, an online insurance group backed by Alibaba founder Jack Ma that raised $931m over the summer to fund its booming expansion, tops a list compiled by KPMG.
KPMG's survey a year ago contained only one Chinese company.
UK peer-to-peer lending platform Funding Circle was ranked fifth, the highest of six British firms.
George Osborne, the chancellor, has pledged to make London the fintech capital of the world.
But Warren Mead, who leads KPMG's fintech practice, said: "The UK is clearly a leading centre for fintech but with the rise of Chinese firms that position is not guaranteed."
The accountancy group compiled two lists — one of 50 established firms, and another of 50 firms to watch.
In total the 100 firms have raised in excess of $10bn.
Global funding for fintech companies is expected to hit $20bn this year — a 66 per cent jump compared with 2014, KPMG said.
Although the UK lagged behind China in established fintech providers, it boasted 12 companies in the "emerging" list — more than any other country.
Financial technology, known as "fintech", ranges from mobile transactions to digital currencies such as bitcoin.
It presents a unique challenge for traditional banks, as nimble start-up companies eat away at their market share.
Mr Mead added: "The speed and energy with which fintech innovation is impacting financial services is gathering global momentum on many measures."
Other British businesses on the list include retail banking app Atom Bank, online investment service Nutmeg and money transfer service TransferWise.
When compiling the list KPMG looked at factors including amount of funding raised, customer numbers, and social media brand awareness — allowing companies such as Atom Bank, which has not yet launched a single product but is widely talked about on social media, to make the cut.
Peer-to-peer (P2P) companies offering payments, currency transfers or transactions accounted for a quarter of the list.
Analysts at Morgan Stanley said the rapid growth in P2P lenders in China was not yet a threat to banks, as they target customers not served by the incumbents.
The fledgling platforms are also small relative to the large credit market in China. By the end of 2014, there were 1,575 platforms in operation in China — but 367 more that had failed.
The analysts said "banks are starting to take notice of the power of the internet" and are actively adapting new technologies.
Some banks see an opportunity to set up similar platforms, such as Ping An Group's Lufax.
Cormac Leech, an analyst at Liberum, said: "We think P2P platforms are disruptive, but one risk is that pure marketplace lenders are incentivised to maximise their own volumes in the short-run, so there's a conflict of interest, which needs to be managed carefully."