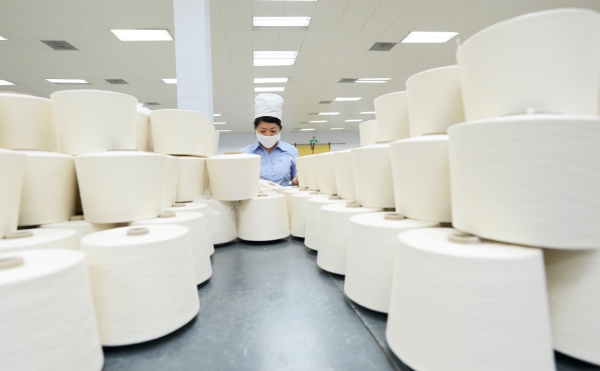 China's official manufacturing gauge retreated to the dividing point between expansion and contraction in June.
The Chinese government's manufacturing Purchasing Managers' Index (PMI) came in at 50.0 in June, versus 50.1 logged in May, although output hit a 12-month high, said official data released on Friday.
The government survey tracks the health of large and state-owned companies.
The Caixin General China Manufacturing Purchasing Managers' Index (PMI), another indicator of manufacturing activity, dropped to 48.6 in June from 49.2 in May, a private survey showed Friday.
The reading is below the neutral 50-point level, signalling a marginal deterioration in the manufacturing sector, according to the survey conducted by financial information service provider Markit and sponsored by Caixin Media Co. Ltd.
A reading above 50 indicates expansion, while a reading below 50 represents contraction.
Meanwhile, activity in China's services sector picked up in June.
Non-manufacturing PMI was at 53.7, compared with 53.1 in May.
The Brexit vote and weaker economic growth globally have impacted exporters, China's statistics bureau said in a statement with the data.