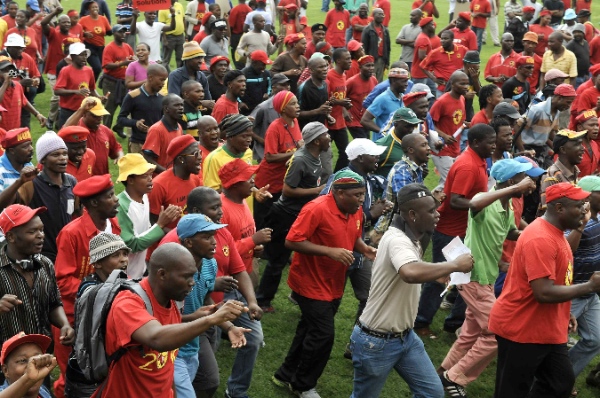 South Africa's population has increased to 55.7 million in 2016 from 51.8 million in 2011, representing an increase of over three million, according to statistics released on Friday.
Of the 55.7 million people living in South Africa, a majority reside in Gauteng (13.4 million), followed by KwaZulu-Natal (11 million) and Eastern Cape (7 million), Statistics South Africa (Stats SA) said in its Community Survey 2016.
Northern Cape Province remains the province with the smallest share of the country's population with 1.2 million people.
Of the total population, a majority (44.9 million) are black Africans, followed by colored (4.9 million), whites (4.5 million), and Indians/Asians (1.4 million).
The number of households in the country has also increased to 16.9 million in 2016, from 14.5 million in 2011.
A majority of these were headed by males (58.7 per cent) according to the survey.
The survey also showed that the number of people who indicated that they had no schooling has declined from 3.7 million in 1996 to 2.3 million in 2016.
The 2016 survey was conducted between March and April 2016 and collected data from 1.3 million households across all South African communities.
The economy grew 1.3 per cent for the whole of last year.
South Africa needs an annual expansion of 7.2 per cent from 2018 to achieve the government's goals of reducing the jobless rate to 6 per cent by 2030, according to the World Bank.