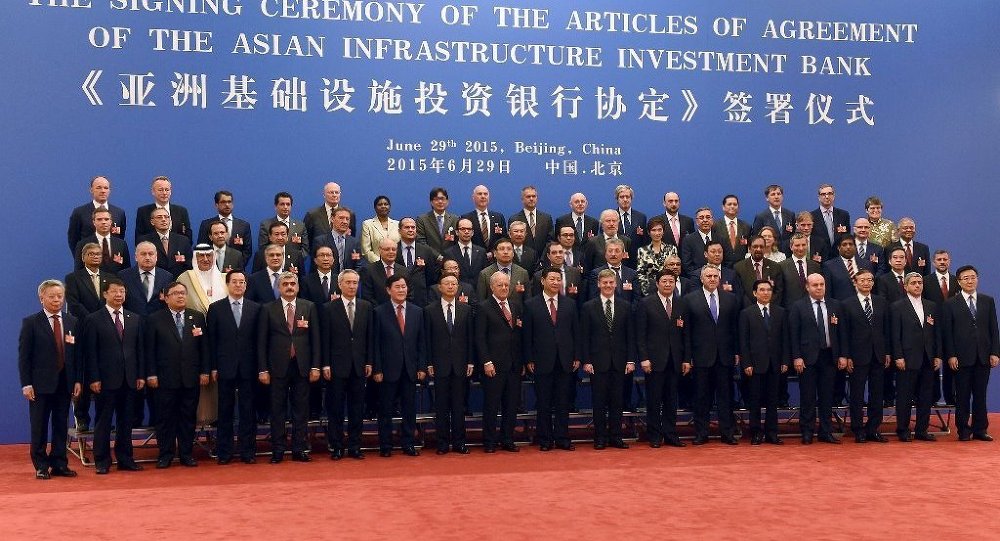 China-led Asian Infrastructure Investment Bank (AIIB) is expected to begin looking into project loans by mid-2016, Russian Economic Development Minister Alexei Ulyukayev said Saturday.
The AIIB has officially started its work earlier on Saturday. The opening ceremony was held in Beijing and was attended by Chinese President Xi Jinping and delegations from the bank's 57 founding countries, including Russia. The AIIB inaugural Board of Directors session was also held Saturday.
"We expect (work to begin) in the second quarter. The management of the AIIB has assured us that they will cover all organizational work within the first quarter. And they will be prepared for considering projects," Ulyukayev told reporters.
Concrete projects to receive the bank's investment have not yet been outlined, Ulyukayev said, adding that the projects would involve road and railroad construction, as well as energy projects in Russia's Far East and Siberia. The projects will likely be involved in linking the Russia-led Eurasian Economic Union (EEU) economic integration bloc with China's Silk Road Economic Belt trade integration project, according to the minister.
The AIIB's Articles of Agreement were signed by 50 of the 57 founding member states on June 29, 2015. In August, China's former Vice Finance Minister Jin Liqun was chosen as the bank's secretary general. The AIIB authorized capital stock has been set at $100 billion.
Russia became the bank's third-largest voting party, holding 5.92 percent of the governing vote. China and India became first and second, commanding 26.06 percent and 7.5 percent of votes respectively.