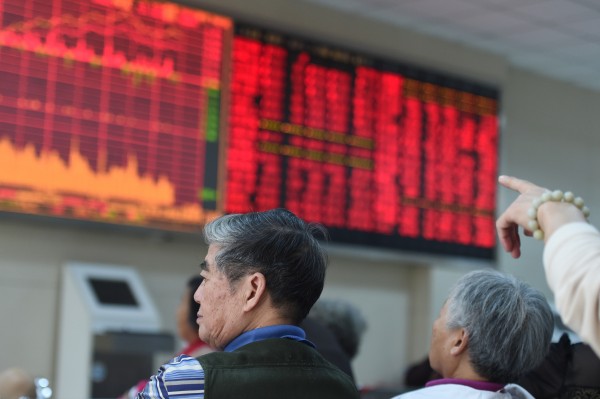 Strong performance on Japan's Nikkei coupled with resurgent Chinese markets pulled Asian stocks up Tuesday.
The Nikkei rose 1.3 per cent on heavy trade largely due to the initial public offering of Japan Post, the country's largest employer operating in the postal, insurance and banking sectors.
But a strong rebound in market confidence in China also played a large role.
President Xi Jinping's statements late Tuesday, that despite the economic uncertainties stemming from weakened global trade he was sure of GDP growth at around 7 per cent over the next five years, helped push the stock markets up Wednesday.
China also pledged to push reform as part of the Five Year Plan and open local markets more to foreign investors.
The benchmark Shanghai Composite Index (SHCOMP), seen as a strong indicator of the health of the Chinese economy, closed up 4.31 per cent on Wednesday.
The SHCOMP has rebound by 10 per cent in the past 30 days indicating that the summer scare of a Chinese meltdown was exaggerated.
The Hang Seng Index closed up 2.15 per cent on Wednesday.
South Korea's Kospi closed up 0.21 while Taiwan's TSEC rose 1.65. Australian stock markets rose 0.7 per cent as investors wait for word on the possibility of an interest rate cut this year.
In Singapore, SGX stocks closed up 1.36 per cent.
The Draghi Factor
Meanwhile in Europe, European Central Bank (ECB) head Mario Draghi continues to influence the performance of eurozone stocks.
For the third time in as many weeks, Draghi has repeated the ECB's willingness to increase and/or extend the stimulus program launched last March in a bid to combat deflation and pull eurozone economies out of recession. Inflation was -0.1 in September and leveled at 0 in October.
The ECB says a 2 per cent inflation rate is ideal for eurozone growth.
The Stoxx Europe 600 index SXXP jumped 0.9 per cent on his remarks Wednesday.
London's FTSE 100 and France's CAC 40 both opened trade up 0.93 per cent while Germany's DAX was dragged down 0.15 per cent on continuing Volkswagen woes. The car manufacturer's shares slumped 10 per cent on Wednesday as news emerged that there were problems with fuel and CO2 efficiency in its engines.
In the US, stocks are expected to open higher on Wednesday following a two-day streak which ended with major performers up at the end of trade on Tuesday.
The Dow Jones, Nasdaq and S&P 500 closed up 0.5, 0.35 and 0.3 per cent, respectively.
Global investors will now look for more clues when Draghi speaks at a university in Italy on Thursday and the US Department of Labor releases its payroll report on Friday.