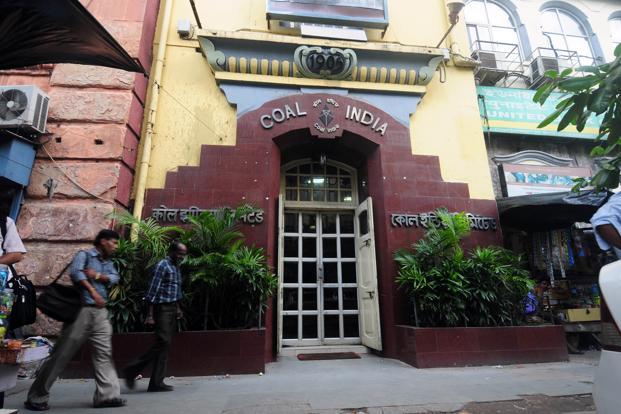 New Delhi: India is in talks to set up a joint venture (JV) for mining and owning coal blocks in South Africa, which, meanwhile, has looked at the Indian experience to evolve its own template for allocating coal blocks.
The governments of the two countries are in discussions to set up the JV, which may also own the coal blocks, said coal secretary Anil Swarup, who oversaw the coal field auctions earlier this year and put in place a template for the allocation of natural resources in the country.
State-owned firms of the two countries will form the JV. India will be represented by Coal India Ltd (CIL).
"We have in principle agreed to it. The plan is in the initial stages. No final decision has been taken. Now, the companies are discussing it," Swarup said in an interview.
Queries emailed to the Coal India spokesperson and external spokesperson for the South African High Commission in New Delhi remained unanswered at press time.
The talks with South Africa, one of the world's biggest coal miners, come against the backdrop of India's growing quest for energy. Coal fuels power plants that produce 169,118 megawatt (MW) of power, making up 61% of India's total power generation capacity.
Last week, at the third India-Africa summit, the Prime Minister Narendra Modi-led government offered $10 billion in new concessional credit to the continent, in an attempt to boost ties that have slackened in recent years when New Delhi focused more on boosting ties with US.
South Africa's President Jacob Zuma said at the summit: "India has the distinct advantage of being endowed with human resource skills and technology, which are relevant and can be applied to ecological and geographic conditions of Africa. Sufficiently harnessed, it has the potential to contribute to the technological development and socioeconomic improvement of many countries in Africa."
India is trying to regain the ground it has lost in Africa to China, which has built large infrastructure projects such as roads, railways, airports and government buildings. India is positioning itself as partner of choice in areas such as healthcare, education and investment and trade.
India-Africa trade was almost $70billion in 2014-15 and Indian investments into Africa in the past decade amounted to $30 -$35 billion.
India plans to mine 1.5 billion tonnes of coal by 2020.
Of this, one billion tonnes is from Coal India Ltd and 500 million tonnes from non-Coal India sources, in line with the government's push to raise natural resources production to kick-start economic growth.
The fuel will play an important part, given that around 280 million Indians do not have access to electricity.
India's per capita electricity consumption has reached 1,010 kilowatt-hour (kWh) in 2014-15, but it is among the lowest in the world. In comparison, China has a per capita consumption of 4,000kWh, with developed countries averaging about 15,000 kWh per capita.
Last year, the Supreme Court cancelled the allocation of 204 coal blocks, finding flaws in the process of allotment adopted by the government.
The coal-field allocations were controversial since the Comptroller and Auditor General of India (CAG) said in a report in August 2012 that the national exchequer had suffered notional loss of Rs.1.86 trillion because of a flawed allocation process.
The cancellations led to this year's coal block allocations which led to Rs.3.35 trillion of potential revenues and lent credence to the CAG report.
South Africa has been interested in learning from the experience of India in auctioning the coal blocks. "South Africa has been allocating coal mines. We've shared India's experience," Swarup said.