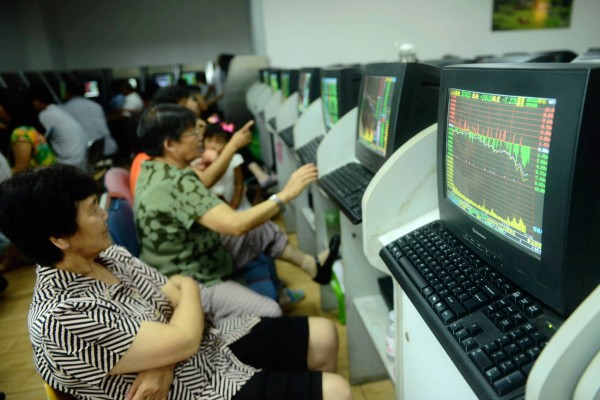 China's foreign exchange reserves fell to $3.51 trillion at the end of September, the country's central bank announced on Wednesday.
The reserves decreased by $43.26 billion in September, marking the fourth consecutive month of declines, according to the People's Bank of China.
But the decrease was not as sharp as in August. The reserves dropped by a record $93.9 billion in August.
"There have been two main reasons for the decline: the USD strength and capital outflows. China's FX reserves are in USD and affected by the general USD movements. As the USD has gained 25% between Q2 2014 and Q2 2015, other currencies can be assumed to have weakened 25%, all else equal. Thus, the non-USD assets in China's FX reserves (estimated to be 40% of total) have lost 25% in value," according to Amy Yuan Zhuang, senior Asia analyst at Noredea Research.
"Capital outflows have intensified in Q2 and Q3 this year as a result of growth concerns and the financial market turmoil during the summer. According to our estimates, after taking into account the trade account flows and FDI flows, a total of USD 180bn has flowed out of China in Q2 and USD 272bn in July and August," said a Nordea statement.
The country's gold reserves fell from $61.795 billion at the end of August to $61.189 billion at the end of September.
China's foreign exchange reserves decreased by $42.5 billion in July.
In the third quarter, forex reserves fell by $179.66 billion, much more than the $40-billion- decrease in the second quarter, marking a fifth consecutive quarterly drop.
Fuelled by exports, forex reserves grew for more than a decade before beginning their decline in the third quarter of 2014.
China is battling a property downturn, industrial overcapacity, sluggish demand and struggling exports, which dragged growth down to 7 per cent for the first half of the year.