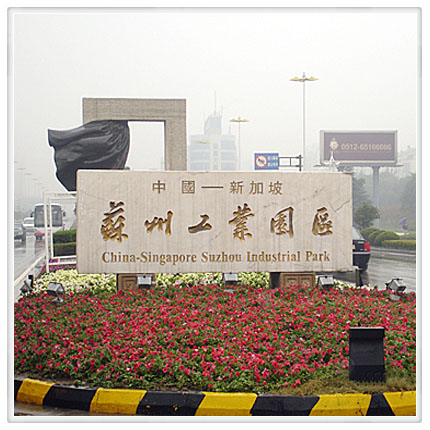 Nanjing, Dec. 20   A Sino-Singapore service platform for outbound investment, launched on Tuesday, is set to improve the quality of cross-border investment.
The platform in Suzhou Industrial Park (SIP) in east China's Jiangsu Province is managed by the park's working committee and International Enterprise Singapore.
Zhu Xiaoyan, head of Outbound Investment Promotion Center with the SIP Working Committee, said on Sunday that by using Singapore as a springboard, the platform provides services for Chinese enterprises investing abroad, especially in Southeast Asia.
Approved by the Ministry of Commerce, the center is the first of its kind in China to have independent authority over registering outbound investors, he said.
"SIP can provide one-stop service for foreign exchange registration and tender guarantees for outbound investment, which only take a week, compared with months of formalities with the ministry," Zhu said.
The first and largest government-to-government project between China and Singapore, SIP has been operating for 21 years.
The park, covering 278 square kilometers in Suzhou, accounts for only 3.4 percent of the city's land area, but contributes 15 percent of its GDP.
More than 90 Fortune 500 enterprises have invested in the park, which has attracted 26.7 billion U.S. dollars of foreign investment for 5,200 programs. The park has registered 122 Chinese enterprises in 170 outbound investment programs, with investment topping 820 million U.S. dollars between 2010 and 2014.
Zhu said enthusiasm for cross-border investment has been growing quickly. In the first half of the year, the park registered 29 outbound investment projects with investment totalling 170 million dollars, up 30.8 percent year on year.
He said the park's outbound investment was mainly from private firms involved in the service trade. The firms need services and consultations in order to team up and make group investments.
"Private firms find it hard to go it alone when investing abroad. Individual firms have a hard time setting foot in foreign markets," said Lyu Jinbiao, vice president of the Golden Concord Holdings Ltd. (GCL), a new energy group in the park.
He said the Chinese government encourages domestic firms to become more international. However, investing abroad is challenging. The park's outbound financing platform can address the need to coordinate outbound investment.
According to the SIP working committee, the platform offers staff training, investment, financing and internationalization services with special focus on overseas industrial investment, capital market investment, mergers and acquisition, as well as venture capital investment.
The platform was among a slew of agreements and projects launched to expand the partnership between Singapore and China following Chinese President Xi Jinping's state visit to the "Lion City" in November.
The financing arm is also among 12 items approved by the State Council, as it lifted SIP to a national-level pilot zone for opening up and innovation in October.
Under the plan, SIP is required to copy successful experience from free trade zones, explore and establish new open economic systems, and promote industrial upgrades.