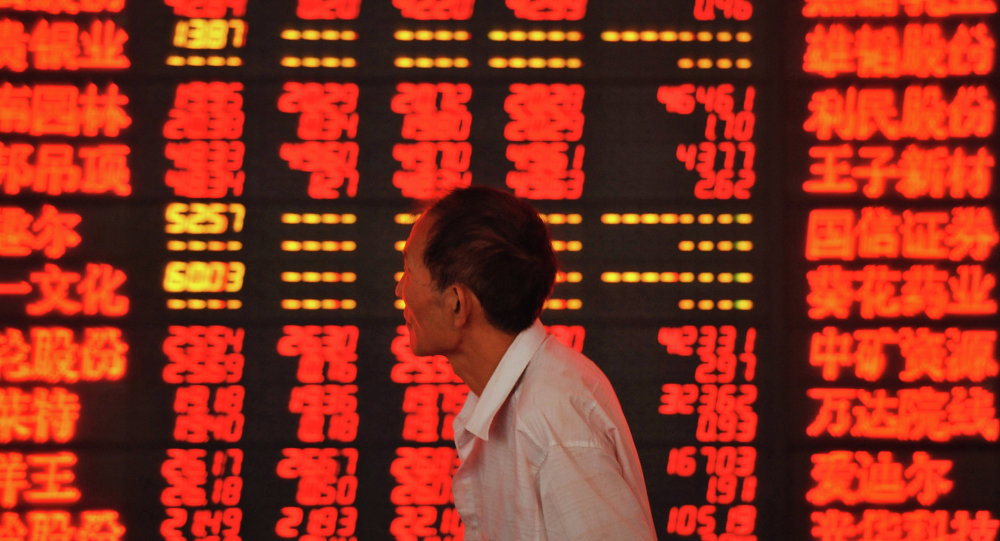 Mainland China's financial markets watchdog loosened its grip on securities trading as the nation's stock markets stabilized amidst increased economic confidence. Tighter brokerages regulations had been implemented during this summer's stock meltdown in Shanghai and Shenzhen, with brokerages having been obliged to buy more stock than they were selling in an attempt to slow the Chinese assets' depreciation. Now, as mainland China's finance have become healthier in the wake of economic rapprochement with the US and Britain, supported by the IMF's benevolent stance on the RMB inclusion into the Fund's reserve currencies basket, Beijing is demonstrating its willingness to liberalize its finance.
China Securities Regulatory Commission (CSRC) has lifted its ban on equity traders from selling assets as the nation's benchmark Shanghai Composite Index recovered some 20% its value after this past summer's slump of over 40%. Market confidence has improved significantly in China and its investment appeal is recovering rapidly due to the beneficial international trends.
Still, the Chinese authorities are pressuring market participants with corruption probes into two of China's largest equity trading companies. Four insurance company executives have been suspended as Beijing is pushing though with their effort to curb malicious market practices. Mainland China has vowed to eradicate corruption in its financial sector, boasting traditionally strong ties with top Communist Party officials, as the nation is heading for a full integration into the existing global financial system.
CSRC notified brokerages they are now allowed to sell stock. The decision might potentially trigger massive selloffs in the riskiest assets, but with investment confidence improving, this is an unlikely consequence.
"In some ways it's a positive factor — it shows that the CSRC has concluded that the market has basically returned to normal," Du Changchun of the Shanghai-based Northeast Securities said. "I'm not too worried about big selling under current conditions."
Besides having lifted the stock selling ban, the CSRC announced the initial public offerings (IPOs), allowing companies to enter stock market and trade their own equities, will resume on 20 November after having been suspended in early July as a destabilizing factor to the market at that point. As of yesterday, Chinese companies awaiting their IPOs were intending to attract some 3 bln renminbi ($470 mln) of investment capital. Chances are, as investors' confidence is improving, their target is within reach.
Even though the CSRC decision might have stirred some market uncertainty of whether the brokerages would rush into opening selling positions or not, Tuesday's trading demonstrated the Chinese stock market is sustainable enough to return to normal trading practices. The CSI 300 Index of most prominent Shanghai and Shenzhen-traded stocks rose 0.2% at the close.
Even though some of Beijing's measures implemented this summer to curb stocks melting down were dubbed excessive and devastating to the nation's financial markets, they have efficiently put an end to multiple violations of trading rules, while at the same time helping the anti-corruption drive.