BEIJING, Oct. 20 (Xinhua) — Global investment in venture capital (VC)-backed companies hit a record high in the first nine months of 2015, with surging numbers of Chinese investors a key driver, new analysis has showed.
In the first three quarters, there were 5,640 investment deals with a total value of 98.4 billion U.S. dollars in VC-backed companies globally, breaking the record of 88.7 billion U.S. dollars through 7,687 deals in the whole of 2014, according to a quarterly global report on VC trends jointly published by KPMG International and CB Insights on Monday.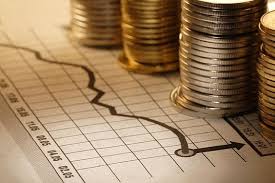 Global funding in the third quarter rose from the same quarter last year by 82 percent to 37.6 billion U.S. dollars, with Asia, particularly China, fueling the growth. During the period, Chinese VC-backed companies raised 9.6 billion U.S. dollars, up 315 percent from a year ago.
However, China's slowing economy has had some impact.
"We've seen a shift in China in the past quarter. Downward pressure on the economy has led a lot of companies to shift their focus from purely burning capital to gain market share towards building efficiencies and driving profit," said Lyndon Fung, a partner at KPMG China in charge of its U.S. Capital Markets Group.
The report also highlighted a trend in Asia — and in China in particular — towards more conservative investments.
Increasing Chinese investment has come on the back of the government's encouragement of startups. For example, central authorities announced last month that they will work with other investors to set up a 60-billion-yuan (9.43 billion U.S. dollars) fund to finance small and medium-sized companies in their early stages.
"It will be interesting to see how VC investment evolves in China over the next few quarters as a result of the increasing government focus on entrepreneurship and innovation," said Philip Ng, head of technology at KPMG China.