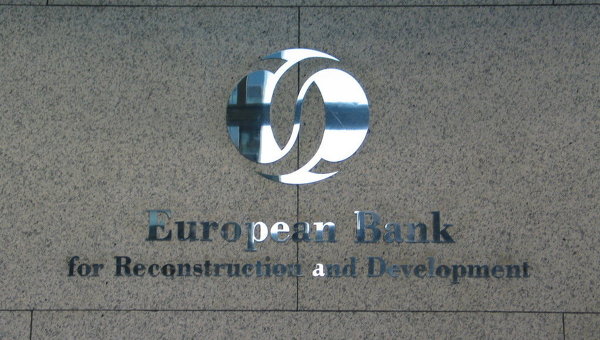 The head of the People's Bank of China (PBOC) Zhou Xiaochuan has allegedly written to the president of the European Bank for Reconstruction and Development (EBRD) to formally express China's desire to be a shareholder in the financial institution.
The publication, which is also based in London, cites an unnamed EBRD official saying that a senior authority in the People's Bank of China (PBOC) officially relayed the countire's intention to be a shareholder in the international financial institution in August.
China is yet to officially announce its plans to join the bank. The EBRD insider told FT that the bank's shareholders have not voted on the proposal from China.
If China's bid to join the EBRD is successful, experts believe it will strengthen the bond between Europe and the world's second largest economy.
During his historic state visit to Britain last week, President Xi Jinping reportedly requested the UK's support for the countrie's bid to become a stakeholder in the lending institution. The United States is currently the largest shareholder in the EBRD. The bank, which was initially set up to assist private enterprises in the Eastern bloc in 1991, now supports companies in Europe and Asia.
The UK was one of the first European nations to join the Asian Infrastructure Investment Bank (AIIB) earlier in the year against the advice of the U.S. China is the largest shareholder in the AIIB. Many believe that Britain's decision to join AIIB spurred other European nations to also follow suit. After the formation of the AIIB, EBRD President Suma Chakrabarti said the institution is looking for ways to work with the AIIB, including jointly funding projects.
While China is not expected to be a major shareholder in the EBRD, the country's decision to join the bank highlights the deepening ties between China and Europe.
Last month, during a High Level Economic and Trade Dialogue in Beijing, where China announced plans to contribute about 315 billion euros (over 2 trillion yuan) to a European investment plan, the vice president of the European Union Commission Jyrki Karainen encouraged China to join the EBRD.
"This is the right moment to invest in Europe, and I am delighted that China has announced its intention to contribute to the investment plan. I am confident that other institutional investors will follow. We want to deepen our economic relations with China in the context of the investment plan, as well as the One Belt One Road initiative, to promote connectivity between EU and China," she said.
Although the EBRD is mandated to only work with countries that are committed to the "democratic principles" and share the "respect for human rights," pundits say China's bid to become a shareholder is unlikely to be challenged on those grounds.