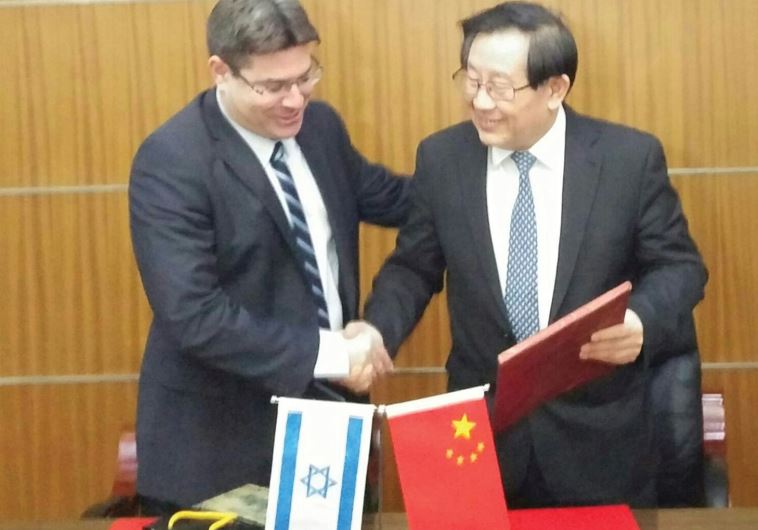 Science, Technology and Space Minister Ophir Akunis signed a cooperation agreement for joint investments on Monday with the Chinese science minister in Beijing. The Israeli Science Ministry will invest more than $1 million, while its Chinese counterpart will put in $5 million – which represents a significant increase in its research cooperation since 1995.
The joint research will be conducted in the fields of brain sciences, nanotechnology, 3-D printing, biomedicine, renewable energy, computer sciences, the aging of the population, "smart cities" and more.
"We are two ancient peoples with a joint future," Akunis told his counterpart, Wan Gang.
Gang, said the Chinese people "value greatly cooperation with the State of Israel and Israeli initiatives in science and hi-tech and look forward to deepening cooperation between the two.
Meanwhile, Israel and Hong Kong are cooperating in a new project in the field of research and development. The program, which will be implemented by the Chief Scientist's Office of the Economy Ministry, will make it possible for companies in Israel and Hong Kong to work together on industrial R&D projects and receive financial aid from the two governments.
The Innovation and Technology Commission in Hong Kong announced the opening of the binational program on Monday. Israeli companies that work together with Hong Kong companies are invited to apply for financing of their industrial projects. The program was announced at press conference in Hong Kong by Nicholas Young, who represented his country's government and Shraga Karni, Israel's general consul in Hong Kong and Macao.
Young said Israel is "at the front of the stage of technological and scientific development and is one of the few countries in the world where all are searching for the most innovative ideas." This agreement, he continued, "will be a new foundation stone in our effort to create closer connections in the private sector and new opportunities."
Avi Hasson, the chief scientist of the Economy Ministry in Jerusalem, said the program has great business potential.