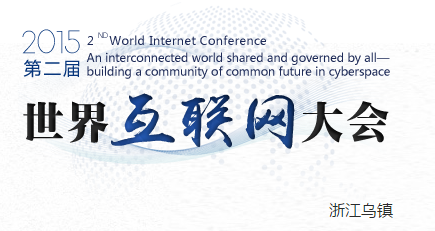 HONG KONG — Some Chinese information technology stocks have picked up steam on the news that President Xi Jinping will deliver a keynote address at the second World Internet Conference this week, a decision many see as a sign that Beijing is focusing further on the sector.
The three-day event kicking off Wednesday in Wuzhen, Zhejiang Province, will cover such topics as the digitization of the economy and cooperation between governments and businesses, according to the official website. Organizers aim to make the event the Internet industry's equivalent of the annual World Economic Forum in Davos, Switzerland.
The conference drew 1,000 people from around 100 countries in 2014, with more than 2,000 from 120 nations set to attend this year. The event appears intended partly as a way for China to make nice with the U.S. and Europe amid accusations of hacking.
Alibaba Group Holding Chairman Jack Ma Yun and Tencent Holdings Chairman Pony Ma Huateng will attend again. Top officials from major U.S. tech companies are also expected to show up. Eight world leaders will go to the event, including Russian Prime Minister Dmitry Medvedev as well as Xi, who had only sent a congratulatory message in 2014.
Information security stocks rose on a wave of trading in Shenzhen, where many Internet startups are listed. In the two days after Xi's attendance was announced last Thursday, NSFOCUS Information Technology jumped 14% and Feitian Technologies climbed 11%. Shenzhen Jieshun Science and Technology Industry and electronic payment service provider Hengbao advanced as well. ZTE and other companies planning to send executives to the event also enjoyed a boost.
Under Xi, Beijing has prioritized strengthening China by beefing up its Internet industry. At the National People's Congress in March, Premier Li Keqiang introduced the Internet Plus plan aimed at fostering the development of traditional industries and regional economies. The government decided in May to invest 1.13 trillion yuan ($174 billion) over five years in significantly boosting Internet speeds.
With the nation's economy slowing, Beijing also hopes to promote entrepreneurship. Market players will be watching to see if Xi's address at the conference includes any new policies toward this end. At a news conference last Wednesday, government officials noted that the new five-year plan positions the IT industry as a key area.
China had 668 million Internet users — equivalent to about half the population — in June, according to the government-affiliated Chinese Internet Network Information Center. Nearly 90% access the Web through smartphones or other mobile devices. Just over 40% of Internet users are middle-class, with monthly incomes averaging between 2,000 yuan and 5,000 yuan. This is a market with considerable potential.
But some view the rapid ascent of IT stocks as pure speculation. The individuals who constitute the bulk of mainland Chinese investors tend to trade based on policy expectations while ignoring such fundamentals as earnings at individual companies, said Hannah Li Wai-han of UOB Kay Hian (Hong Kong). Tech stocks are not as heavily favored in Hong Kong, where participation by foreign institutions is higher. The week could bring surprises to win over even these skeptics.