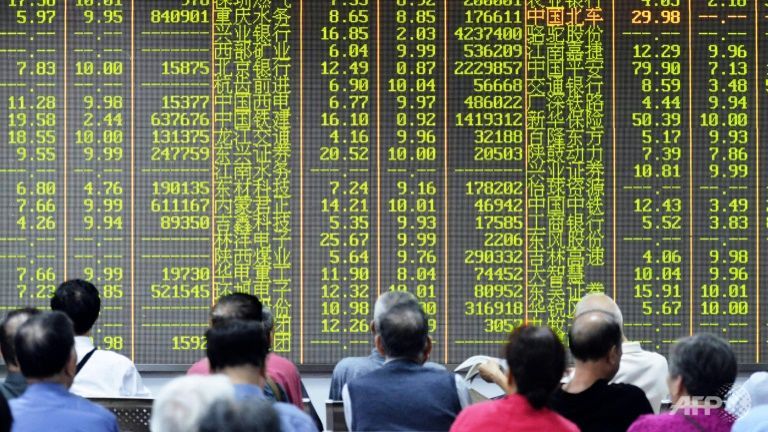 SINGAPORE: Long-awaited reforms to China's initial public offerings (IPOs) seem to be materializing, after authorities announced that it is planning a shift to a new registration-based system for stock market flotations.
On Wednesday (Dec 9), China's State Council said it is seeking approval from the Standing Committee of the National People's Congress, or China's top legislature, to allow China's stock exchanges to move away from the current approval-based system to one that requires registration only.
The news follows the lifting of a four-month long ban on IPOs in November, which was put into effect following China's dramatic stock market crash in June and July.
SIGNIFICANCE
Under the current system, all IPO applications are subjected to approval by the China Securities Regulatory Commission (CSRC), which also decides the timing and pricing of new share offerings.
"Listing requirements are daunting and sometimes arbitrary. Regulatory review of IPO applications can drag on for four or five years," according to a note by independent analyst and long-time China-watcher Fraser Howie.
Unsurprisingly, the tight control over the IPO process has resulted in a backlog of more than 630 companies seeking approval as of Dec 3, state media China Daily reported earlier this week.
"Alongside the deepening of reforms and market developments, flaws and shortcomings of the approval-based system have gradually surfaced. Hence it is necessary to push forward with the reform of IPOs," a statement by the CSRC said.
An overhaul of the approval-based system will see the securities regulator hand down authority to the Shanghai and Shenzhen stock exchanges, which would focus on enforcing disclosure requirements instead of interfering with the pricing and timing of IPOs.
"The new IPO system will be more objective and market-driven in terms of approval and pricing. The current one involves a lot of subjective judgement, such as suspending approvals during a weak market," Daniel So, a strategist at CMB International Securities, said in an e-mail interview.
In addition, a separate statement by the CSRC indicating that the reform process will be "gradual" during the transitional period indicate that Chinese policymakers have in mind an "IPO registration system with Chinese characteristics," analysts from Chinese investment bank Guotai Junan Securities wrote.
BOON OR BANE
For the time being, analysts view the overhaul of the IPO system as having a bearish effect on the secondary equity market.
This is because IPOs in China tend to have the side effect of soaking up liquidity from the secondary market as investors cash out of existing stocks to subscribe to new offerings. With the IPO system set to become more market-oriented, there will likely be a rise in the number of new listings which may exacerbate the liquidity drain.
On the other hand, the decision to pursue reforms reflects a pick-up in confidence levels as the country's stock market attempts a recovery from its dramatic roller-coaster ride earlier this year.
"The market sentiment has been stabilizing over the past few months. Policymakers have gradually been removing market-rescue policies, such as resuming IPOs and (easing a net long rule) in brokers' proprietary trading accounts," according to Mr So. "These show that the government has confidence in the stock market thus it is not a bad timing to announce reforms."
Meanwhile, Chinese regulators and exchanges approved the launch of a circuit breaker system last Friday (Dec 4). The market-wide mechanism is set to kick off officially on Jan 1, 2015.