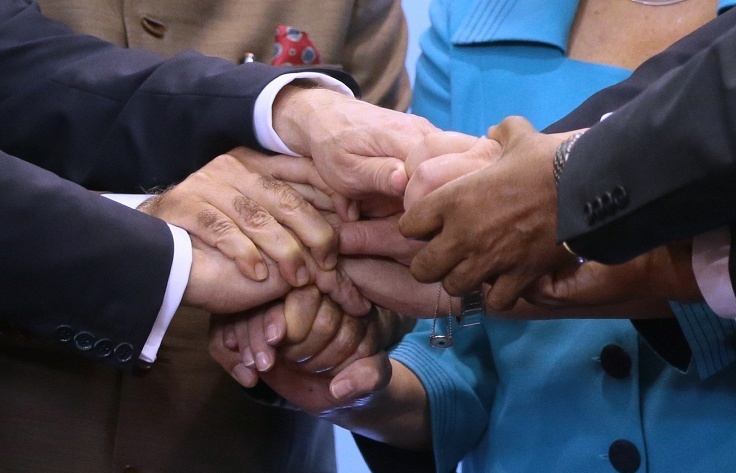 Leaders of trade union organizations from the BRICS countries, namely Brazil, Russia, India, China and South Africa, will gather for a forum opening on Thursday in Russia's Ufa within the programme of the BRICS summit.
The forum will "adopt a declaration on the economic and social policy, activities of international financial institutes," Alexander Shershukov, the secretary of the Russian Federation of Independent Trade Unions, told TASS. Apart from that, "it is planned to hear reports of trade union centres on the situation in their countries and to discuss problems of the protection of workers' rights and the rights of trade unions," he said.
Boris Kravchenko, the president of the Russian Confederation of Labour and member of the presidential council for the development of civil society and human rights, who will take part in the forum, said participants would discuss "the threat of 'neo-liberal globalization' and will support the idea of the establishment of the BRICS New Development Bank, a BRICS rating agency and a stock exchange."
"We hope these institutions will promote social changes and will be oriented towards creation of new jobs and development of human potential," Kravchenko said.
Seven leaders of trade union association are expected to meet with the BRICS leaders.
It will be the fourth BRICS trade union forum, which was set up in December 2012 in Moscow as an "instrument of dialogue and cooperation between the peoples." Among its goals is to focus "on social dimension of the BRICS."
Established in June 2006, the BRIC association originally included four countries, namely Brazil, Russia, India and China to be expanded to the BRICS format after South Africa joined it in 2011. Its goal is to promote active, pragmatic, open and transparent dialogue and cooperation between its member countries. The BRICS is an off-bloc association aimed at no third parties.
The first official summit of the association was held in Russia's Yekaterinburg in June 2009. Ever since, summit meetings have been held annually in each of the member states alternatively. The latest summit took place in Brazil. Russia took over presidency in the BRICS from April 1, 2015. Russia is also presiding the BRICS Business Council in a period from April 2015 to April 2016. One of the goals of Russia's presidency is to implement the agreements on the establishment of BRICS own financial institutions, namely the New Development Bank of BRICS (NDB) and Contingency Reserve Arrangement (CRA). The next BRICS summit will take place in Russia's Ufa on July 8-9, 2015.
The BRICS countries account for 26% of the entire Earth's area and 42% of the Earth's population. In 2013, the BRICS accounted for 16.1% of global trade, for 10.8% of global defence spending, and for 40.2% of global production of traditional fuels.