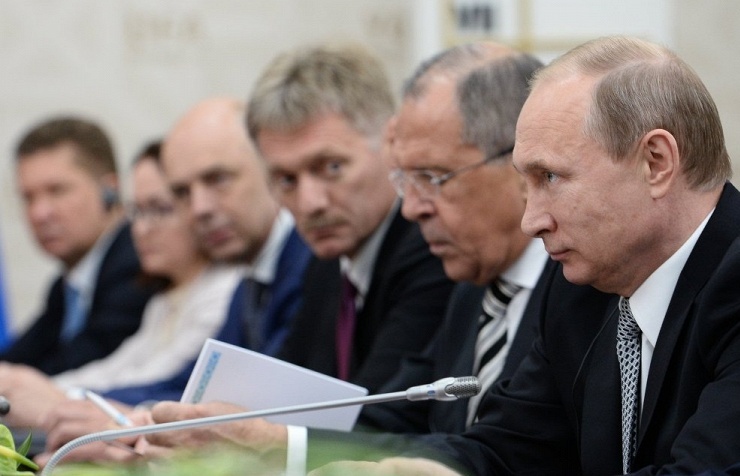 The BRICS summit in Ufa will yield tangible practical results, Russian Foreign Minister Sergey Lavrov said in his address to the readers of the International Affairs Journal published in the special issue "BRICS-Ufa-2015." The text of the address was posted on the Russian Foreign Ministry official website on Wednesday.
"Russia views strengthening of ties with the BRICS states as its foreign policy priority. We see in this association an embodiment of key features of modernity. BRICS is at once the result and the motive force of dynamic changes occurring in the world, and the emergence of a new polycentric system of international relations, which, among other things, is characterized by a growing might and influence of the new centers of force and the consolidation of relations between them," Lavrov said.
According to the Russian foreign minister, Russia advocates the norms and principles of international law and the United Nations central coordinating role; democratization of international relations; and indivisibility of security.
"The BRICS countries believe it inadmissible to apply double standards and impose unilateral sanctions, let alone use military force to solve international problems," the Russian foreign minister went on to say.
"Our interaction is not directed against anyone; conversely, it serves the cause of international stability and creation of prerequisites for sustainable and balanced growth," Lavrov said.
"We think it important to further close ranks working together to counter terrorism, the drug menace, dissemination of weapons of mass destruction to achieve conflict settlement, consolidate the international law system, and resist pressure and unilateral sanctions," the minister noted.
"We are confident that it is necessary to coordinate steps to reform the international monetary system. Simultaneously, we will seek to launch full-scale BRICS financial entities, the New Development Bank and the Foreign Currency Reserve Pool," Lavrov said.
"Among the items on our agenda are adoption of the Economic Partnership Strategy, and a start of multilateral dialog on issues of mining, power engineering, information and communications technologies, and migration," the Russian foreign minister added.
"As the chair country of The Five, Russia is carrying on what its predecessors have begun, and has started implementing the initiatives, which, hopefully, will cement partner interaction and expand the horizons of joint work. We have no doubts whatever that the coming BRICS summit scheduled for July 8-9, 2015 in Ufa will yield tangible practical results," Lavrov concluded.