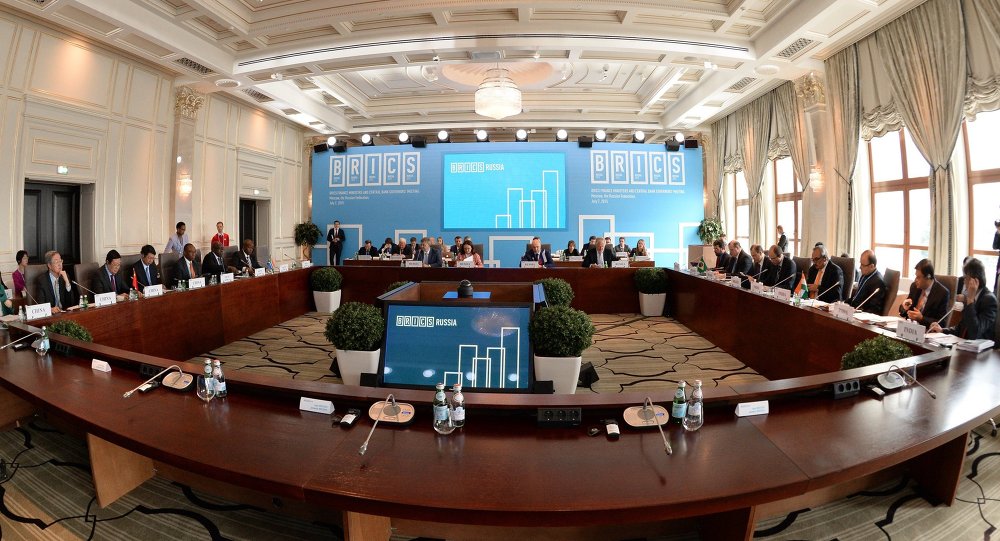 The agreement on the creation of the BRICS New Development Bank was signed on July 15, 2014 at the BRICS summit in Fortaleza, Brazil.
"The bank, as it is known, will finance infrastructure and sustainable development projects in BRICS states and other developing countries. Over time, it could allow other UN member countries to join," Vieira said.
The foreign minister added that the bank is currently working to ensure that it starts issuing loans at the beginning of 2016.
Five major developing economies – Brazil, Russia, India, China and South Africa – envisage their venture as an alternative to existing global financial institutions, such as the International Monetary Fund (IMF).
On Wednesday, President of the Brazilian Development Bank (BNDES) Luciano Coutinho told Sputnik on the sidelines of a BRICS summit that NDB will start off by giving financial support to the five founding countries and will gradually extend support to all emerging markets.