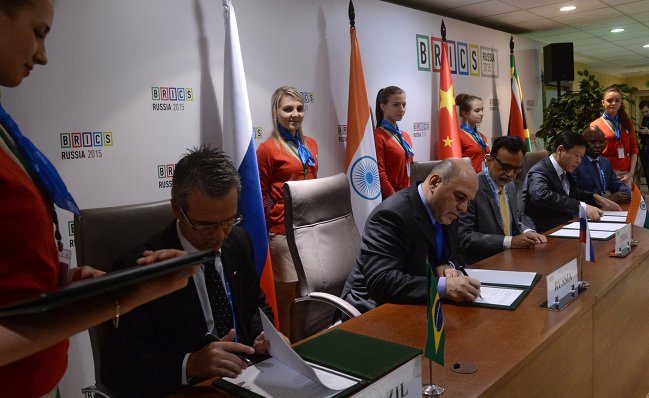 The heads of BRICS tax authorities met in Moscow on 19 November.
Opening the meeting, Federal Tax Service Director Mikhail Mishustin said BRICS tax administration experts steadily cooperate, among other things, through the OECD Forum on Tax Administration (FTA), which includes the heads of the Russian, Chinese and Indian tax authorities, among other countries.
Over the past year, BRICS has taken steps to establish cooperation in the economic and regulatory sphere. Thus, at the Ufa Summit, the BRICS heads of state agreed to expand cooperation on macroeconomic issues and adopted the Strategy for BRICS Economic Partnership. In their final communique on the sidelines of the G20 summit in Turkey, they approved a series of measures developed under the OECD/G20 Base Erosion and Profit Shifting (BEPS) Project.
Tax administrations should follow these positive changes and should be in a position to meet any possible challenges, Mishustin said.
Based on the meeting results, the tax heads of the BRICS authorities have signed a joint communique and have agreed to exchange opinions and assistance in fighting tax base erosion and profit shifting. They also decided to help emerging economies and to involve as many tax administrations as possible in the implementation of the BEPS Action Plan.