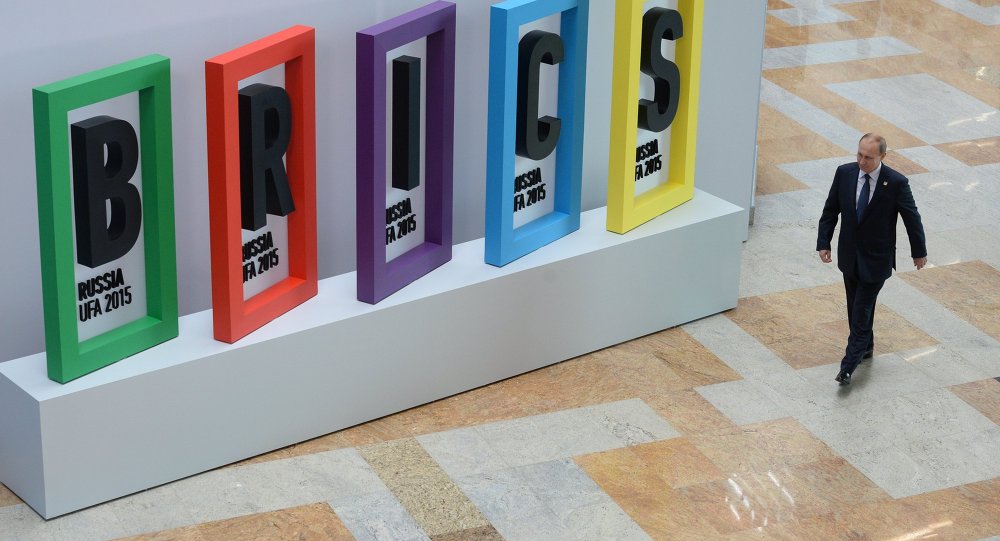 Proposals initiated by Russia during the BRICS summit in Ufa have taken on the form of specific projects, Russian Deputy Foreign Minister Sergei Ryabkov said Monday.
"We have a series of specific joint BRICS projects underway, which were developed in compliance with the strategy of economic partnership that was proposed by Russia and approved in Ufa," Ryabkov said during an interview with Russia's Rossiya-24 television station.
The BRICS New Development Bank will allot finances for the completion of projects, including those in Russia, Ryabkov said.
"We are currently developing a 'roadmap' of trade and economic cooperation. Russia has contributed to more than 30 proposals already. I believe that the BRICS New Development Bank will soon decide on the allotment of finances to complete these projects, including those in Russia," Ryabkov said.
BRICS is an association of five major developing economies, comprising Brazil, Russia, India, China and South Africa. Together they account for one-third of the world's economy and 40 percent of its population.
The last BRICS summit was held in the Russian city of Ufa on July 9-10, 2015. During the event, the sides agreed on a number of joint projects and initiatives, including in the areas of energy, financing and investment, and later continued their closer cooperation in various formats.