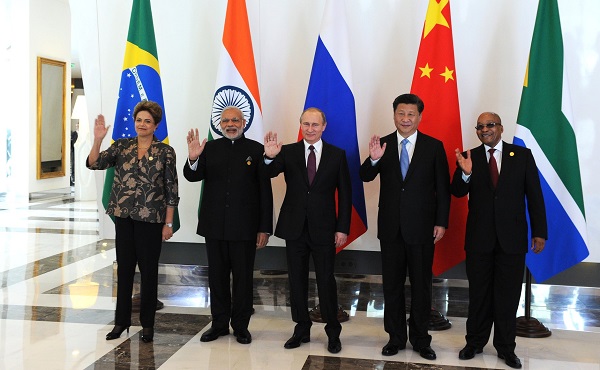 The BRICS New Development Bank has  received project proposals from all the five member countries, and the appraisal of the first set of projects is scheduled for April 2016, the new lender said on Friday.
The bank has received an 'AAA' institutional rating from domestic credit rating agencies and has appointed Bank of China and China Development Bank as rating advisers, an official statement said.
The founding members of the NDB have already brought in capital of $1 billion as initial contribution.
Standard Chartered and Goldman Sachs have been appointed as advisers for international ratings.
At a press conference in Shanghai, Russian Finance Minister Anton Siluanov, who is also the Chairman of the Board of Governors of the bank, said the bank plans to invest in infrastructure projects in BRICS and is considering hydropower and electricity investments.
The NDB "will soon become a strong and well-respected international financial institution, playing a leading role in the changing international financial architecture," Siluanov added.
Funding for the BRICS Bank will also be raised "in national currencies, in national markets to finance projects in the member states".
The Russian Finance Minister also said the bank will prioritise "green energy development" projects.
The president of the Bank, K V Kamath said NDB will cooperate with other multilateral development banks.
It aims "to be a progressive and accessible institution focused on resolving key development challenges through innovative but realistic approaches", Kamath said on Friday.
The bank plans to employ about 100 staff globally by the end of 2016 and will soon begin hiring in Brazil, Russia, India, China and South Africa.
The first regional office of the BRICS Bank will be set up in Johannesburg, South Africa and "will be the face of NDB for the continent," the statement said.
"The Center will enable the NDB to develop understanding of opportunities and build a project pipeline," it added.
BRICS members, China, India and Russia are also the three largest shareholders in the China-led Asian Infrastructure Investment Bank (AIIB).
Both the BRICS Bank and the AIIB will extend China's financial reach and compete not only with the World Bank, but also with the Asian Development Bank, which is heavily dominated by Japan.