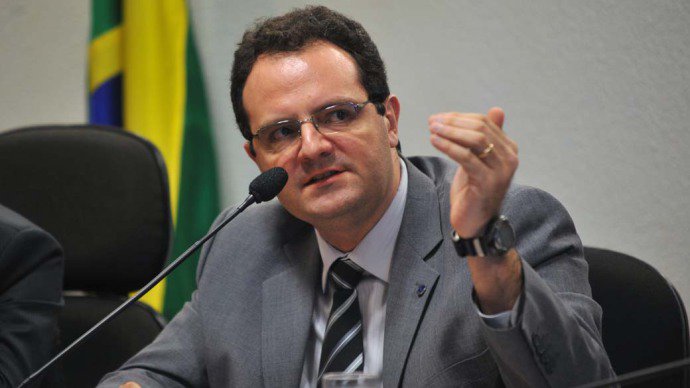 Nelson Barbosa will speak to national and international investors Monday in an attempt to calm the market, which did not receive him well as Brazil's new finance minister, reported local paper Valor Econômico.
When Barbosa, previously the planning minister of President Dilma Rousseff's government, was named as Joaquim Levy's replacement on Friday, the US dollar rose more than 1% and the stock exchange dropped 2.98%. The official announcement came after the market closed.
Barbosa and his team organized a conference with investors set for noon on Monday to "present his strategy and answer questions." He is scheduled to officially take over as finance minister the same day at 5pm after also meeting with central bank president Alexandre Tombini at 9:30am.
Barbosa is expected to repeat at the meeting with investors his intention to stick to the fiscal adjustment and reiterate his commitment to the 2016 primary surplus target of 0.5% of GDP, recently set by Rousseff after Levy fought to keep it at 0.7% of GDP.
The market, however, does not believe Rousseff will be able to keep Brazil out of the red in 2016 and predicts a new deficit of 0.9% of GDP.