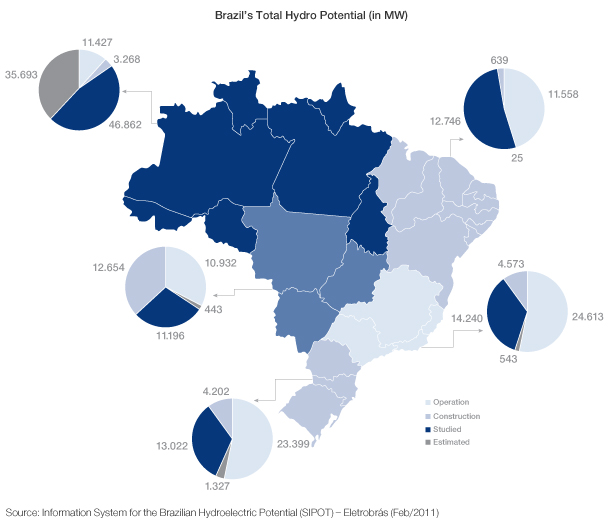 Brazil will publish revised estimates of generation capacity from the country's hydroelectric plants by the end of March, according to a mining and energy ministry report.
The so-called physical guarantee – also known as assured energy – is expected to be reduced for most plants as low rainfall continues to afflict dam operators.
According to the report, a government working group this year participated in 30 "technical meetings dedicated to the matter."
It added that current figures "overestimated" the physical guarantee of plants.
Hydroelectric power comprises more than two thirds of Brazil's generation mix, according to sector regulator Aneel.
But a three-year drought has forced grid operator ONS to activate costly backup thermopower plants to avoid a supply shortfall.