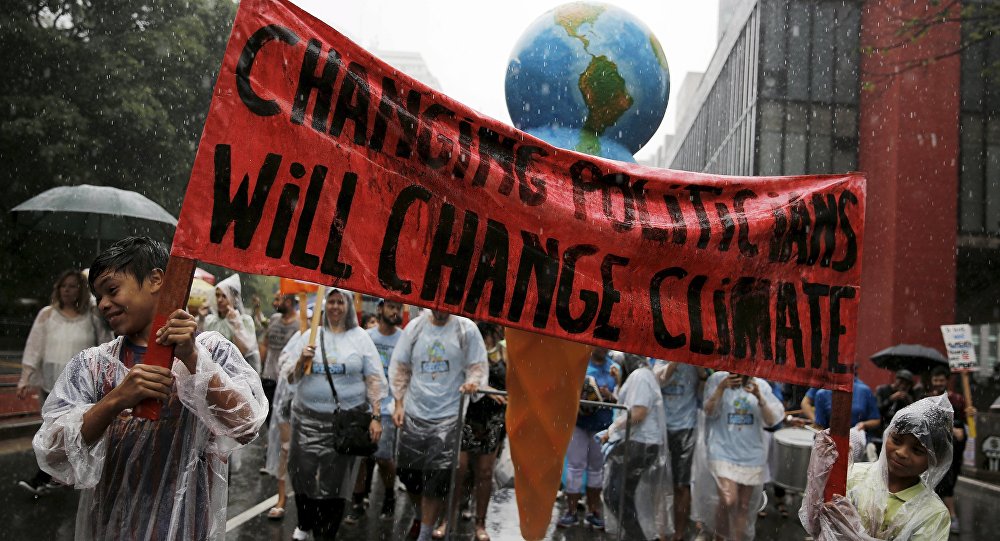 PARIS (Sputnik) — The move of Brazil to join the group of states at the 21st UN Climate Change Conference (COP21) pushing for a durable legally-binding climate deal, can become a bridge-builder for other countries, the head of international climate politics at Greenpeace said in a statement Friday.
Earlier on Friday, Brazil joined the so-called "high ambition coalition" group advocating for a durable deal with a strong review every five years. The group now comprises more than 100 states, including the United States and the EU member countries.
"This move by Brazil could change the whole dynamic in the last closing hours of this conference," Martin Kaiser said, adding that "with this move, Brazil can become a bridge builder to the others."
He urged to use the remaining time of the conference to encourage all the world's biggest emitters together to push for an ambitious agreement and give up fossil fuels, transitioning to a future of renewable energy.
The UN climate summit, which started in Paris on November 30, is a meeting of the Kyoto Protocol parties. Representatives of over 190 countries are expected to reach an agreement to address global warming and cut carbon emissions, introducing a legally binding and universal strategy on the issue, which is due to replace the 1997 Kyoto Protocol.