Forecasts by financial analysts for Brazil's Gross Domestic Product (GDP) growth rate in 2015 continue to deteriorated, from a contraction of 2.85 percent to 2.97 percent last week, according to the latest Focus Survey, released by the Central Bank. This is the thirteenth consecutive time the GDP growth rate has declined. For 2016 the growth rate forecast went from a contraction of one percent to a contraction of 1.2 percent.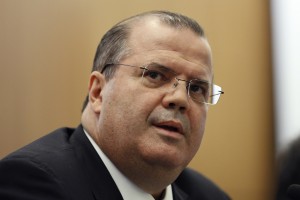 The weekly survey conducted with a hundred bank analysts also shows that the country's industrial production is also expected to decline more than in the previous forecasts, by seven percent by the end of the year, from last week's forecast of a reduction by 6.5 percent. In 2016 the survey increased its retraction forecast from 0.29 percent to one percent.
According to the latest Focus Survey Brazil's annual inflation rate (IPCA) increased for the fourth consecutive time going from 9.53 percent to 9.7 percent for the year. For 2016, although analysts forecast a much lower annual inflation, of 6.05 percent, next year's forecast also increased.
Despite the depreciation of the U.S. dollar in relation to the Brazilian real last week to the lowest rate in almost forty days, analysts continue to forecast a foreign exchange rate of R$4.00/US$1 for the end of 2015 while for the end of 2016 the foreign exchange rate increased from R$4.00/US$1 to R$4.15/US$1.
Despite the recent deterioration of some economic indicators analysts have maintained their benchmark interest rate (Selic) forecast for this year at 14.25 percent.