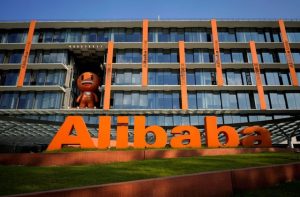 Brazilian group Minerva has signed memorandums of understanding with the Alibaba group and five other Chinese customers to provide frozen beef over a five-year period, a senior panel said in a statement to Reuters.
Iain Mars, chief executive of Athena Foods, the group's subsidiary that operates units outside Brazil, said the memos are expected to provide annual revenue estimated at $ 600 million, roughly divided equally among the six customers.
In a presentation to investors and analysts, Mars also said that China has been revealing an "insatiable appetite" for beef produced in South America and added that the memorandums were signed during a trade fair held in Shanghai.
The executive president of Athena Foods said that representatives of the Alibaba group will travel to Brazil next week to outline the details of the contract valid for five years.
Earlier this month the Brazilian group JBS announced it had signed a contract with Win Chain, a subsidiary of Chinese group Alibaba, to provide meat worth $ 1.5 billion over the next three years.
The deal was finalized at the China International Imports Exhibition in Shanghai from 5-10 November, the largest ever signed in this sector between companies in Brazil and China.