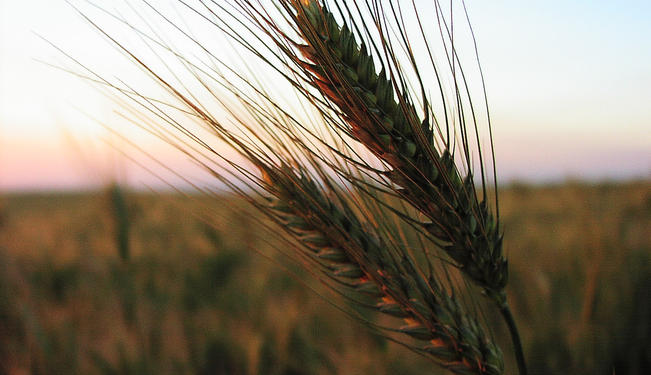 Brazilian wheat sowings may fall this year, despite the boost to local prices from a poor-quality harvest, with farmers expected to focus instead on corn – for which values have risen even faster.
The "low availability of good quality" wheat, after a rain damaged 2015 harvest, "pushed up" domestic prices of the grain in Brazil last month against the trend of international markets, research institute Cepea said.
Wheat values as of Thursday in the main producing state of Parana were, at R$758.45 a tonne, up 4.2% for 2016, and up 32% over the past year, with prices also gaining support from the weakness of the real.
By comparison, dollar-denominated Chicago wheat futures, by contrast, the world benchmark, were down 5.8% for 2016, and 13.0% year on year.
'Planted area may decrease'
However, despite Brazilian prices that "are more attractive to producers than a year ago, there are still uncertainties regarding the area for the next crop", sowings of which begin next month in Parana.
Cepea said its research indicated that "planted area may decrease", for what would be a second successive season, with producers "cautious" over factors including weather, with the crop vulnerable to the frequent wetness seen during the late-year harvesting season.
Furthermore, the institute noted "high interest" among farmers in sowing second crop, or safrinha, corn – of which Parana is Brazil's second-largest producing state, after Mato Grosso, and for which the planting season is ongoing.
Corn offers farmers "high prices and good profitability", thanks to a squeeze on domestic supplies fostered by high exports, which are being encouraged by the competitive advantage Brazil has gained in international markets from the weak real.
The country's corn exports last month, at 5.37m tonnes, were up 360% year on year.
'Big incentive to plant corn'
Indeed, Brazilian corn prices, as measured by the ESALQ/BM&FBovespa index, on Thursday hit R$45 per 60-kilogramme sack, equivalent to $197 a tonne, for the first time on records going back to 2007.
That represents an increase of 22% so far in 2016, and of 53% year on year.
The comments tally with increased expectations from other commentators of second crop corn sowings, including in the top producing state of Mato Grosso where, "even though the ideal planting window has closed, there is a big incentive to plant corn this year due to the very good domestic corn prices", influential analyst Michael Cordonnier said.
Broker INTL FC Stone on Wednesday raised its forecast for Brazil's safrinha corn crop by 2.6m tonnes to 56.0m tonnes, while Informa Economics lifted its estimate for the country's overall corn harvest by 900,000 tonnes to 82.5m tonnes.
Structural importer
In wheat, Brazil's market is closely watched by exporters, as it is one of the few major crops in which the country is a structural importer.
Typically, Brazil sources its imports from neighbouring Argentina, with North America the main back-up option.
And the comments come as analysts are already forecasting some retreat in world wheat production in 2016-16, with low prices having already discouraged winter sowings in the US, and dryness hurting prospects in India, Morocco and Ukraine.Source: Agrimoney