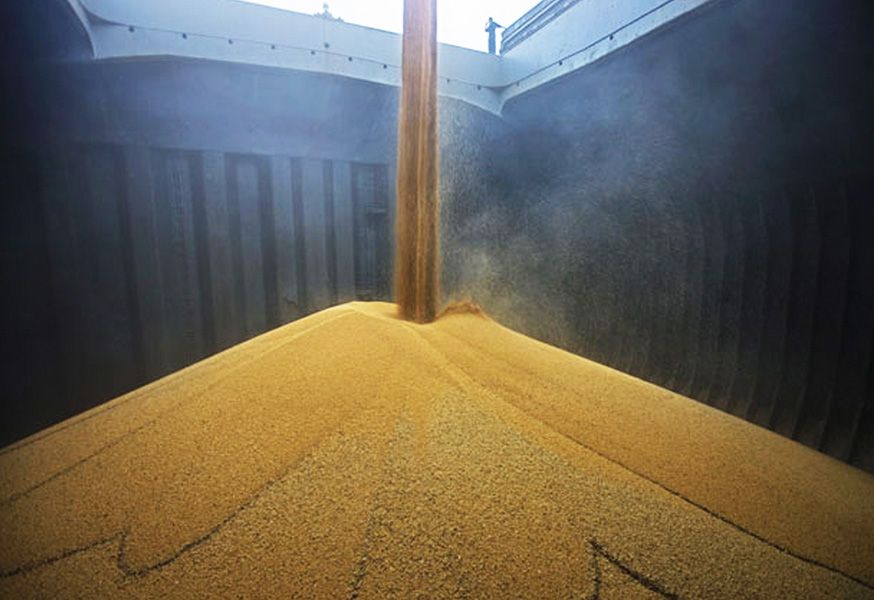 The delay in soybean planting for the 2015/2016 season due to drought in some growing regions has not affected the harvest or the pace of exports of Brazil's soybeans. In February, Brazil exported 2.036 million tons, generating $715.3 million in revenue.
This is a 134% export increase and a 106% revenue bump compared with February of last year, when 868,700 tons of soybeans generated $346.2 million in revenue.
"Last year there was a late harvest and problems at the ports. For this harvest, despite concerns over the weather, the harvest has commenced earlier than last year," says Lucilio Alves, grain researcher at the Center for Advanced Studies in Applied Economics in Brazil. "Also, the volume of early contracts was much higher than in 2015."
Consultant Flávio Antunes of INTL FCStone Consulting was surprised at the result. "This was very surprising because we are still at the start of the harvest," he said. According to Antunes, there are reasons to believe the strong increase in Brazilian soybeans will continue.
For example, in December 2015, the premium for exports of soybeans in the Port of Paranaguá PR was almost zero. In January and February this year, the premium for export in March at the same port stands at almost 20¢ per bushel of soybeans, boosting external sales. "With the strong dollar and demand high, Brazil can expect record soybean exports in March and April," said Antunes. "I believe there will be a strong tendency toward exports for this harvest."
Brazilian exports will be supported mainly by demand from the Chinese, according to Alves. "There are signs that China may import more soybeans, with growth of around 6% of the volume imported this harvest, and the main supplier of that soybean to China is Brazil," he said. Estimates indicate that Chinese imports are set to rise from 78 million tons of soybeans to something in the neighborhood of 83 million tons.
According to projections by the National Association of Grain Exporters, Brazilian soybean exports will increase from 53 million tons to 57 million tons this harvest.