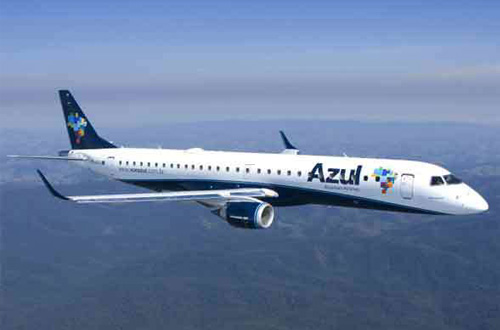 Brazil has lifted the legal limit on foreign ownership of local airlines to 49 per cent, from 20 per cent previously, according to a presidential decree published in the official gazette on Wednesday, opening the door to more help for troubled carriers.
Weak domestic demand and the sharp depreciation of Brazil's currency have caused deep operating losses, forcing airlines to cut routes and jobs and seek foreign partners.
The decision to let them deepen those partnerships reflects a major policy shift by President Dilma Rousseff, opening up one of the Western hemisphere's most-closed economies to badly needed capital to halt a severe economic recession.
In an interview with Reuters on Monday, the interim aviation minister, Guilherme Ramalho, said the government was working on the proposal to increase the ownership stake in two stages.
Ramalho and other government officials favour allowing foreign groups to have controlling stakes in local airlines.
Congress has debated the measure since last year, and anticipation of a presidential decree last week drove up the share price of Gol Linhas Aereas SA, which has expanded its partnership with Delta Air Lines Inc in recent years.
Delta threw a lifeline to Gol last year with a $446-million (U.S.) stock and loan agreement. The U.S. carrier owns 9.5 per cent of Gol, entirely concentrated in preference shares.
Smaller Brazilian rival Azul SA also struck a deal in November to raise $450-million from China's HNA Group after repeatedly postponing a planned initial public offering since 2013.
Brazil's biggest airline, TAM, resorted to a complex two-tier ownership structure to pull off the 2012 merger forming Chile-based Latam Airlines Group SA, reducing cost savings and contributing to analysts' concerns with the deal.
The Efromovich family runs Avianca Brasil, the country's fourth-biggest airline, which is separate from Avianca Holdings SA, the Panama-based group operating Colombia's biggest airline.
Rousseff also issued a decree cutting the income tax on remittances sent abroad to pay for tourism and other services to 6 per cent, from 25 per cent, according to the official gazette.