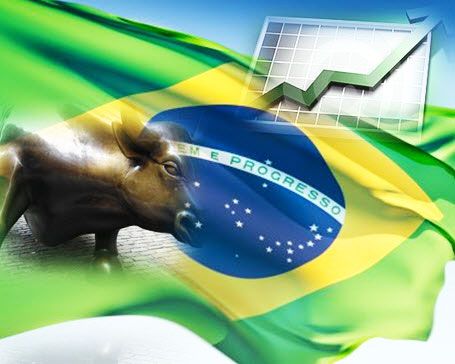 The Brazilian government forecast on Tuesday a 2.4-percent contraction of gross domestic product (GDP) in 2015, revising up an earlier projection of 1.5-percent contraction.
According to the official estimate, released by the Planning and Budget Ministry, the South American country will see the worst economic performance since 1990, when a contraction of 4.3 percent was registered.
Being more pessimistic, the weekly survey Focus polling economists from Brazil's financial institutions foresaw a GDP contraction of 2.7 percent this year, and 0.8 percent in 2016.
The government also projected that Brazil would have an inflation rate of 9.3 percent this year, surpassing the maximum target of 6.5 percent.
The last time when the inflation target was surpassed was in 2003.
The Brazilian Real-U.S. dollar exchange rate closed on Tuesday at staggering 4.05:1, the highest rate since 1994 when Brazil introduced the currency.