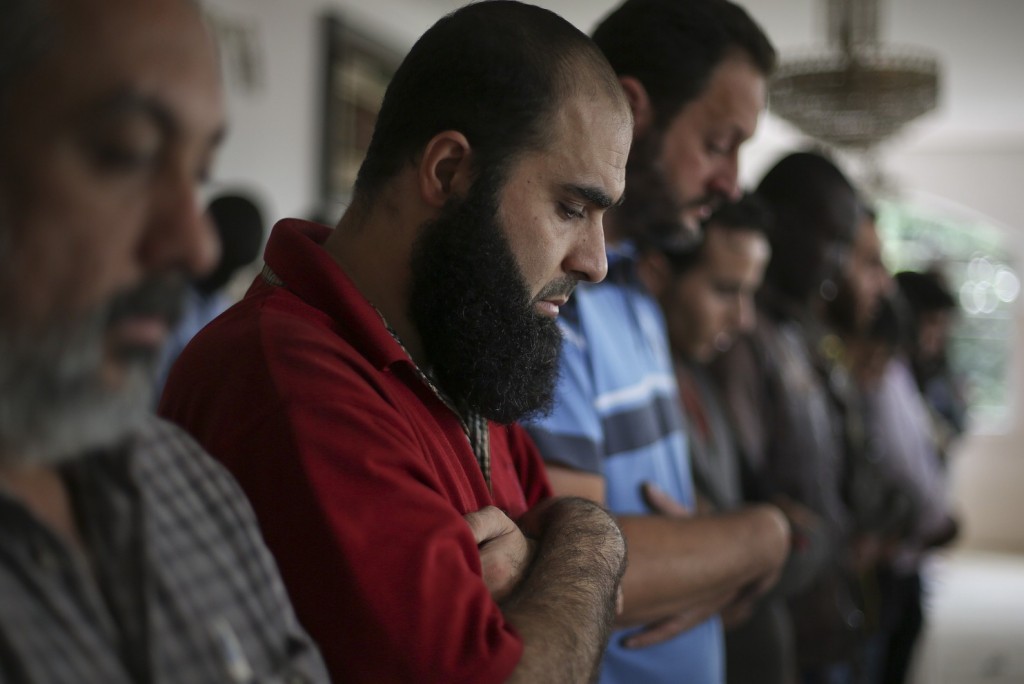 SAO PAULO — The comfortable life Muna Hassan Derweech and her family enjoyed in the Syrian port city of Latakia collapsed in 2013 amid civil war.
Now, she, her husband and their four children have joined nearly 2,000 other Syrians trying to make a new life in Brazil, which has accepted more Syrians fleeing the violence at home than any other nation in the Americas with the exception of Canada. In comparison, the United States has taken in about 650 Syrian refugees, according to the International Rescue Committee.
Derweech recently reminisced about her life while selling homemade Syrian food outside the mosque of Sao Paulo's Beneficent Muslim Society.
"We lived very well in Latakia," she said. "We owned a four-bedroom house and my husband earned well working as a marine mechanical engineer and I worked as a schoolteacher. But the war, the killings and the horrible violence destroyed all that."
Brazil's National Committee for Refugees said around 1,900 Syrian refugees have arrived in the county to take advantage of measures adopted about two years ago that eased their entry. In Latin America, Argentina has accepted the second highest number of Syrian refugees — 233 — according to the U.N. High Commissioner for Refugees.
Derweech said her family first escaped to Egypt and paid a middleman about $3,800 for entry visas to Sweden, but they ended up being fakes.
"After a few months, we heard that the Brazilian Embassy was granting refugee visas to Syrians," she said. The family applied for visas and arrived in Sao Paulo in November.
Unable to find work, Derweech and her husband, Wessam al-Gammal, eke out a living by making Syrian food in their one-bedroom apartment and selling it outside two of the city's mosques, as well as to neighbors and friends.
"Life is good in Brazil," Derweech said. "Everyone treats us very well. But it is very expensive to live here and Portuguese is hard to learn."
Refugees from Syria and other countries receive help at the non-governmental Refugee Integration Institute in Sao Paulo. The institute's director, Marcelo Haydu, said the refugees are offered professional and Portuguese-language courses to help them enter the job market.