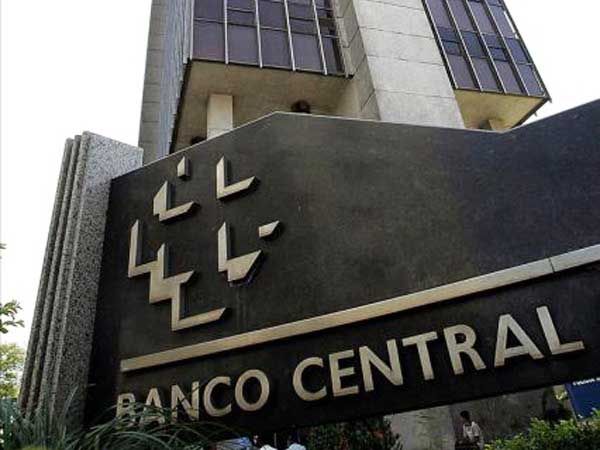 Brazil's government is repaying obligations to state-run banks that stem mostly from budget maneuvers that are the basis for impeachment proceedings against the president.
The Treasury this year is paying 72.4 billion reais ($18.3 billion) it owed state banks such as Banco do Brasil, it said in a statement on Wednesday. The bulk of the amount had already been included in the 120 billion-real primary budget deficit authorized by Congress this month. The primary budget excludes payments on interest.
The government was eager to settle the account this year in an effort to start 2016 with a clean slate, improving its chances of meeting the primary budget surplus target of 0.5 percent of gross domestic product.
The decision to settle the full amount now rather than stagger payments was a positive surprise, said Solange Srour, chief economist at investment-management company ARX Investimentos.
"Everybody thought it wouldn't be fully paid," she said.
Bond Sale
The bulk of the funds used to pay banks comes from the Treasury's single account, which is financed by bond sales and other sources. In addition, the Treasury on Thursday will issue 1.5 billion reais in bonds to pay Banco do Brasil.
Brazil's primary budget deficit now will end the year at 2 percent of gross domestic product, but could improve to a 1 percent deficit next year, from a previous forecast of a 1.3 percent gap, Ilan Goldfajn, chief economist at Itau Unibanco Holding SA, wrote in a research note.
"However, we see rising risks of a stronger decline in tax collection, with negative impacts on the 2016 primary result," he wrote.
Settling accounts also may undermine an opposition-led impeachment process against President Dilma Rousseff in the lower house of Congress. One of the main arguments for her ouster is that she broke financial responsibility laws by using accounting tricks such as running up debt with state banks to hide a growing budget gap.
"The government wanted to make the full 2015 payment to avoid future questioning," ARX Investimentos's Srour said.
Excess Liquidity
The operation will be reflected in the country's public debt figures and the central bank will issue repurchase agreements to soak up excess liquidity, Interim Treasury Secretary Otavio Ladeira told reporters after the announcement.
The country's audit court, which had recommended Congress reject Rousseff's 2014 accounts, must still approve the government's payment plan. On Dec. 9, it said the government must settle the balance owed as soon as possible.
Brazil's finances have deteriorated sharply as a recession erodes tax revenue and dissent in Congress complicates efforts to cut spending. The nominal budget deficit expanded to 9.3 percent of GDP in November from 5.3 percent of GDP a year earlier. Rating companies Standard & Poor's and Fitch have stripped the country of its investment-grade rating as a result, while Moody's Investors Service has threatened to do the same.