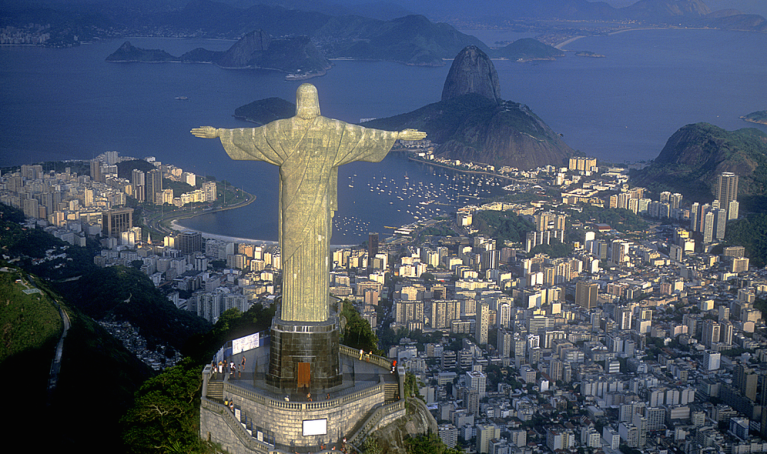 Despite a shaky economy, the government and a dedicated cadre of angels are pushing tech with positive results
One of the biggest trends in Brazilian venture capital, perhaps a paradigm of global trends, is the entry of corporate interest in the country's technology companies. In late October, international conference Corporate Venture in Brasil (CV in Brasil) brought more than 20 corporate venture arms to the country to talk up the local scene, including reps from the likes of IBM Venture Capital Group, Intel Capital, ABB Technology Ventures, and more.
The meetup included speakers like Leonardo Pereira of BNDES, Claudia Fan Munce of IBM, Mariano Amartino of Wayra, and COO Vitor Andrade of Start-Up Brasil, among many others.
Apex-Brasil, the brains behind the recent conference, was formed in order to promote foreign investment and provide a "soft landing" for VCs according to their literature. The conference was intended to be the formal launch of a new initiative that will provide post-venture services and information to investors.
"The industry in Brazil is probably the mostly advanced venture and private equity industry in Latin America," Start-Up Brasil's Andrade tells Geektime, dominating the Latin American private equity and venture capital (PEVC) landscape.
Up to a third of the region's VC deals were there in 2008, only amplifying its dominance to 53% in 2014. By 2014, about R$ 126.9 billion was committed to ventures in Brazil and R$ 13.3 billion had been invested in the same year (down from the previous two years but over versus 2011).
The Latin America Private Equity & Venture Capital Association (LAVCA) calls Brazil the most favorable investment environment in Latin America after Chile. LAVCA cites Brazil's equal treatment of domestic and foreign capital in terms of regulations.
CV in Brasil counts 150 active private equity and venture capital (PEVC) asset management firms in the country and 40 venture capital GPs (general partner firms, as opposed to LPs — limited partners) with over 1,300 companies in their portfolios. That barely penetrates the 3,500-strong Brazilian startup community, but investments are increasing. Private equity has backed 50 IPOs worth over R$ 35 billion.
New industries mean shaky investors
"There are a lot of investors, but not a lot in early stage companies. A lot of our investors are not tech guys, but traditional ones in industries like agriculture. They're not used to tech companies."
Brazil is facing similar obstacles to countries like Canada (Waterloo link), where investors are not familiar with the risk inherent or patience needed to get big yields from tech investments. According to Start-Up Brasil, a number of angel associations have formed over the last five years, with Anjos do Brasil, SEED, Gávea Angelsand Floripa Angels serving as the main players.
Frederick Rizzo's Broota is trying to build up its Brazilian equity crowdfunding platform, hoping to expand venture capitalists' horizons beyond the hard and software verticals. Of the companies Start-Up Brasil has accelerated, only 30% have received a follow-on round.
CV in Brasil hopes they can hoist up a support network for post-investment services to angels, foreign backers, and corporate giants. Some of those "after care services" include innovation challenges (Pitch Corporate and ITEC), several networking events linking foreign VCs with Brazilian ones, Start-Up Brasil's corporate-specific acceleration program, angel co-investment calls, follow-on investments by the Brazilian Development Bank (BNDES), and patent access through the Tech Partners Alliance.
Active VCs with Start-Up Brasil are Project A Ventures, Monashees Capital, early-stage and e-commerce-focused Redpoint eVentures, B2C fund Plataforma, and Montevideo-based marketplace investor Kaszek Ventures.  The biggest investments in the first half of 2015 went to internet company Movile at R$ 41.6m, Hotel Urbano at R$ 60m from Priceline Group, and fintech startup Nubank's R$ 30m in Series Bfrom a cohort of major VCs including Sequoia Capital, Tiger Global, QED Ventures, and Kaszek.
The trend is positive for those tech companies, but there still haven't been many exits thus far. Recent acquisitions include Intuit's purchase of cloud accounting service ZeroPaper. B2W has made two acquisitions as well.
However, one thing is for sure. "A lot of corporations are approaching the ecosystem now, especially this year," Andrade says. "It is one of the signs that we are maturing."